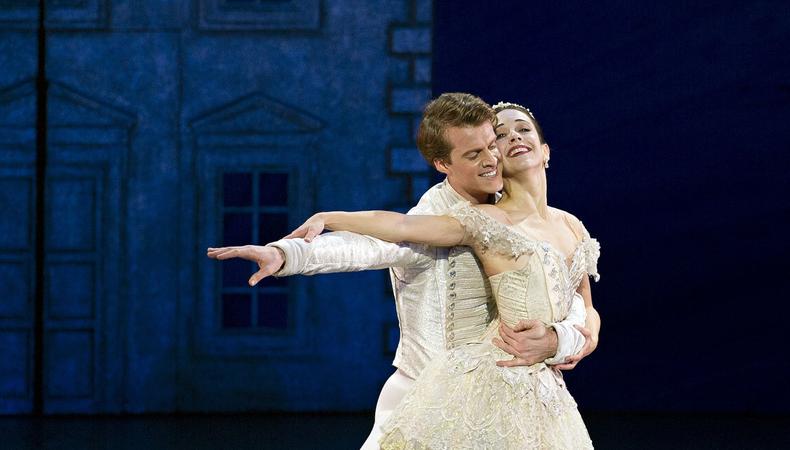 Different is not always better, particularly when it involves re-imagining a beloved ballet classic to make it more appealing to smart, young, contemporary audiences. However, in the case of American Ballet Theatre's remodeled "The Nutcracker"—choreographed by Alexei Ratmansky and premiered in 2010—the result is an indisputably improved take on the familiar Christmastime treat. By upending only its most problematic elements, Ratmansky has turned a fine ballet that felt formal, fantastical, and foreign into something more relaxed, realistic, and relevant yet spiced with tickling reminders of the mysteries and magic of everyday life.
First, he solves the problem of the mice, those bloated, silly-looking creatures that appear midway through the first act for no other reason than to battle with the Nutcracker and his wooden soldiers. No dancer ever wants to be cast as a mouse in this ballet, and viewers usually just want the Mouse King to hurry up and die so we can get on with the dancing. But in Ratmansky's version the mice steal your heart. In a dramatically shrewd prologue, set in the kitchen of the grand home where the special Christmas party will soon take place, we meet a mischievous little mouse rummaging for crumbs. He's the first character we identify with and, later, when his kin are attacked by the toy army, our loyalties are confused. After it's vacated by the bustling domestics—another set of newly fleshed-out characters that lend a "Downton Abby" appeal to the proceedings—the kitchen is overtaken by hilarious adult mice attired as footmen, with splendidly expressive faces. Bravo to costume designer Richard Hudson! This "Nutcracker" has no rodent problem.
With the introduction of this downstairs community, Ratmansky sets an informal tone that continues with slapstick staging and Victor Barbee's comedic portrayal of Drosselmeyer. Usually a menacing, caped figure of whom we pretend to be afraid, Barbee's toymaker is strange, yet in a bumbling fashion that leaves the character open to a variety of emotional responses.
The famous snow scene is more fun, frightening, and kinetic than romantic and dreamy. It's as though we're outside in a furious snowfall rather than just watching through a window from indoors. Adventurous antics by the ballet's two principal child characters—representing the tumultuous sentiments of puppy love—interweave among tightly choreographed patterns by the female ensemble of snowflakes. The kids skate and slip, throw snowballs, lose sight of one another in the blinding blizzard, and suffer frostbite.
The second act's array of ethnic-flavored variations foregoes national pride and quaint beauty for accessible tongue-in-cheek humor. "Arabian" is changed from a solo belly dance to a riotous quintet in which four women vie for the affection of a vain male, and those gorgeous waltzing flowers now have a hammy quartet of male bumblebees to contend with. But the grand pas is still a thrilling, classical showpiece, danced on opening night by the technically precise Xiomara Reyes and Eric Tamm, who looked overwhelmed by his partnering responsibilities.
Presented by American Ballet Theatre at BAM Howard Gilman Opera House, 30 Lafayette Ave., Brooklyn, N.Y. Dec. 7–16. (718) 636-4100 or www.bam.org.
Critic's Score: A+