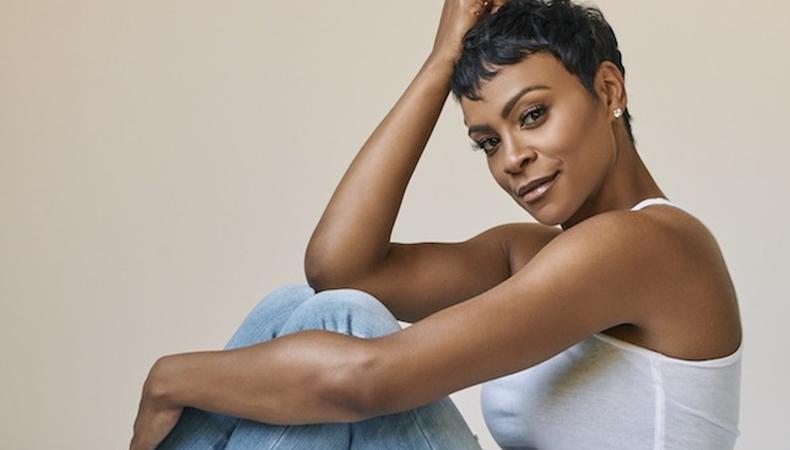 Carly Hughes understands the importance of social media to an actor's career. "You have to reach an audience and that audience will see your Broadway show, will tune in to see your TV show, and goes to the movies to see your movie," Hughes says. Organically building an internet fanbase can be important in helping an actor get cast—as will being authentic on camera, on stage, and online.
Hughes has landed roles in eight Broadway shows including "Chicago" and "Beautiful: The Carole King Musical," as well as HBO's "Curb Your Enthusiasm" and Netflix's "Insatiable." Now, she's starring on the ABC sitcom "American Housewife" as protagonist Katie's (Katy Mixon) best friend Angela. She'll be taking over our Instagram on Friday, Dec. 15, for behind-the-scenes snaps from set.
We caught up with the Broadway-turned-TV actor to discuss how her social media can be used to teach and what she's looking forward to sharing with our followers.
What is your Instagram style?
In this day and age, social media, kids grow up with it. They come out of the womb knowing what and how to do. For me, you have to keep up with the teenagers who do this in their sleep. I just make sure the content that goes on my Instagram represents me 100 percent. I don't want to post something that's, "Carly wouldn't' do this, but it looks cute for the 'gram.' " If you go to my page, you can definitely see it's stuff that I do, it's things that I say, it's shoes that I wear. I want you to feel when you stop by my page that you got a glimpse of me. I think it's easy to get away from that when you're trying to live up to other people's standards and post something "cute" or something that "looks good" but that doesn't always mean that it translates back to you and your style.
What are you looking forward to sharing with the Backstage audience?
I'm looking forward to sharing the 5:30 a.m. call transformation from sleep zombie to makeup TV goddess. [Laughs] That's always fun to do at 5:30 a.m. And a little bit of the set life. A lot of people don't realize that the Second Breakfast scene takes place on a soundstage because it's modeled after a restaurant [in L.A.] called Joan's on Third. It can be fun to see the magic of that and what happens between takes.
Are there teachable moments in sharing behind-the-scenes snippets on Instagram?
Always! I'm constantly still learning new things. It's different coming from Broadway to TV and film. When they do the camera turnarounds, that will be interesting to show and share: We're doing three cameras from this angle and now we're going to do the same scene from top-to-bottom but we're going to do it from this angle and the cameras are going to move around. What the director sees from Video Village and what Video Village is, which is the feedback you get from the all the cameras. The director, the executive producer, all of them are sitting in huddled chairs with monitors hitting every angle to see what kind of coverage they're getting and what kind of coverage they need to get.
What are some on-set moments worth capturing on the "American Housewife" set?
A lot of times it's funny with the line mess-ups. The last looks when makeup and hair come in, which is right before we start filming, it's everything you'd think of in a movie: There's a makeup brush here, there's a comb in your hair there, there's a mirror in here, and then they all disappear and you go back to being professional and ready to film.
How important is marketing yourself online for actors?
It has become one of the most important things, which can drive you insane and also get you excited at the same time. Before everything was based on talent and based on what you brought to the room. Now with this wide net that we have cast in terms of reaching an audience through social media, the networks and the producers gravitate toward the people who have huge followings because it benefits everyone equally. You have to look at it as another added prerequisite nowadays to get you to the places you want to go. To stay relevant, you have to keep up on your social media and reach all the followers you can. I think the important thing is to do that while being true to yourself, and that's sometimes easier said than done, but that's the goal.
That sounds like a really fine line to walk.
It's tricky because sometimes now the creative team will look for someone who has a certain amount of followers over someone who has a certain amount of experience. As an actor, you have to take that into consideration and not get bent out of shape about it. Unfortunately and fortunately now, its a factor.
Have you had any social media faux pas?
Not really! I tend to not apologize for what I put out but I'm very smart as far as what I [do]. I'm the type of person who takes people's feelings into consideration. I just try to be socially and emotionally aware.
You can watch Wednesday's episode of "American Housewife" on demand at ABC.com or via your streaming platforms. New episodes will return in January. Head to our official Instagram account for a behind-the-scenes peek!
This interview has been edited and condensed for clarity.