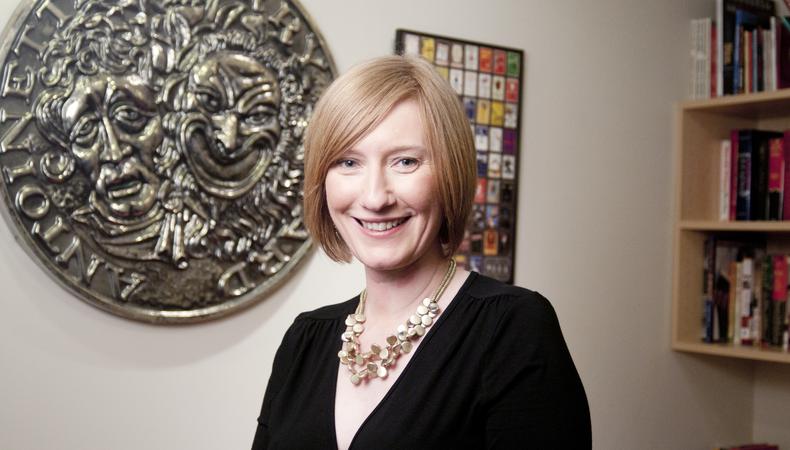 What are some ways that the American Theatre Wing works with actors?
One of the most exciting ways is through our SpringboardNYC program, which is a college-to-career boot camp for actors two weeks every June right before the Tony Awards. They get everything from inside information on how to audition to having people like Kathleen Marshall working with them. Even really practical things like how do you find an apartment in New York City? A lot of us in the arts and culture field have been concerned about the number of actors and musicians that were graduating. We're really paying attention to the craft, and that's really important, but what happens once you leave college? This is one answer to that.
How has your background as a percussionist helped you in your job?
If you're going to be on the management side, it's important that you have some experience with the artistic side. If you've had the experience on the artistic side, it adds empathy. Anybody that's pursuing a career in theater is taking a huge risk and needs a lot of empathy and support. It helps me understand the people that we're working with and trying to support, and it's an inspiration to continue to do the hard work that is on the administrative side.
What is the value of a Tony Award to an actor's career?
It's another seal of approval, and it brings visibility to them. A lot of times, your work is not appreciated. It's very hard to be an actor and an artist, and I think to get that level of recognition makes 'em want to keep going.
Heather Hitchens became the executive director of the American Theatre Wing in 2011. The not-for-profit founded the Tony Awards, which will take place on June 9.