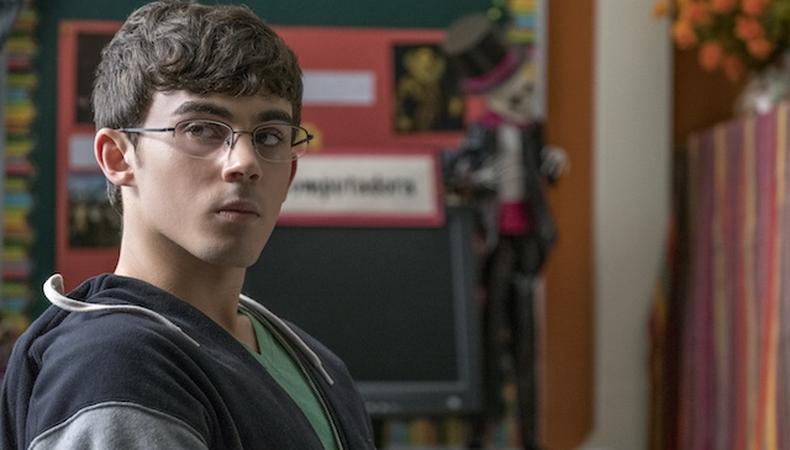 Tyler Alvarez's résumé covers not one, but two breakout Netflix series. Not bad for a career that started just four years ago with short films and TV movies! The 20-year-old actor got his big break as a supporting role in "Orange Is the New Black," wherein he plays Gloria Mendoza's troubled son, Benny; then just earlier this year, he starred in the streaming service's hit caper satire, "American Vandal," as investigative high school student Peter Maldonado. He can next be seen in "The Pretenders" alongside director and star James Franco.
Alvarez recently joined the Backstage forums for a Nov. 15 Office Hours, where he fielded questions from fans and working actors alike about the breakout series and advice he has for getting cast as a young talent. Catch the highlights below, and take part in the full conversation on our forums page!
Starring in a mystery series came with its own fun challenges.
"Acting in a mystery was quite fun!" Alvarez said. "I knew the entire plot from before we began filming, [but] I would fool myself into forgetting the ending and where the story was going by committing myself to the circumstances of whatever scene I was doing in that moment, and then letting my scene partner and the situation take me to where I was 'supposed' to go. It was important to me to focus on each scene individually and remind myself of what Peter knew up until that moment in the story before each scene. I made sheets of facts during my preparation that would help me with this."
Being a lead on TV is new for Alvarez, and it required an adjustment period.
"On all the past projects I have been in, I wasn't the main character and doing my prep and having a life were easy to manage. But now that I'm the lead where I'm in every scene, it's hard," he admitted. "What I would try to do to help with this was prepping a week in advanced. So on the weekends, I would prepare all of the scenes we were gonna shoot for that coming week. That way when I came home after a long 10-hour day, I had little prep to do. Having a life and getting a sufficient amount of sleep is still a puzzle that I'm trying to figure out."
On working with James Franco.
"Working with James was one of the best experiences of my life," he said. "The best thing about working with a director who is also an actor is that they get the way us actors work on a deeper level. James would give us little direction and he would let us move around the set as we pleased. He was also very open to ideas and trying new things. One the biggest things I learned from him was how educated he was in all areas of life and I saw first hand how that directly impacted his art. It inspired me to go back to school and to continue to further my education because the more you know about the more you can create about."
READ: How to Audition for Netflix
In the audition room, don't be afraid to be yourself.
"The best advice I can give to you in terms of auditioning is to give your own interpretation of the piece. Don't go in trying to do whatever you think it is that they want to see," Alvarez emphasized. "Go in doing what you want and the way you see the script and character. There are no wrong answers! Also, be open to finding new moments in the room. During an audition, you are going to be reading the scene with someone you haven't read the scene with before so they may do things that surprise you. Let that affect you! Don't be stuck to your choices, be open to finding new choices in the moment. Thats where the real magic comes from."
Want to hear more from Alvarez? Check out his full Office Hours here.
Want to act on Netflix? Check out Backstage's TV audition listings!