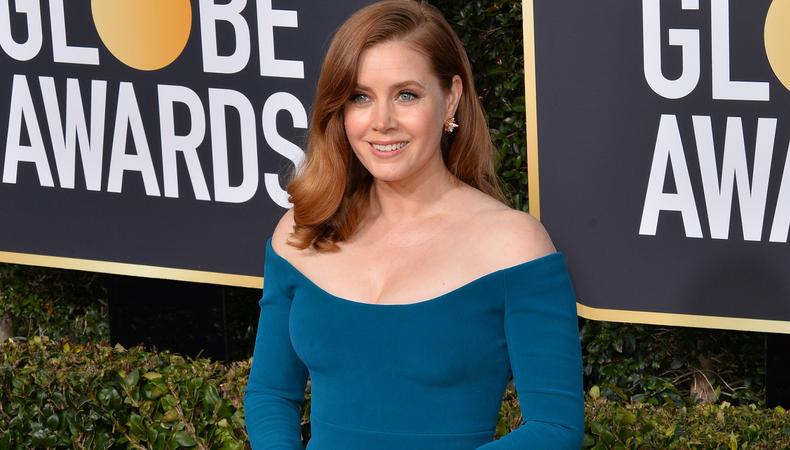 Stay in the loop on industry and casting news with our write-up on who's been slated for recent film and television roles.
Please note that shoot dates are subject to state and county restrictions and may change. Refer to Call Sheet for updates, and keep checking Backstage for the latest news on project development during this time.
"Nightbitch"
The dog days are just getting started for Amy Adams in an upcoming comedic horror film. Hulu has given the greenlight to "Nightbitch," a supernatural spin on the all-consuming nature of motherhood, based on the novel of the same name by Rachel Yoder. The actor will star as a woman who, while adjusting to life as a stay-at-home mom in the suburbs, realizes she may be transforming into a dog. Adams' own production company, Bond Group, will co-produce. Additional actors have yet to be announced, but Aibel/Holbrook Casting's search is underway. Filmmaker Marielle Heller (the visionary behind Oscar-nominated features "Can You Ever Forgive Me?" and "A Beautiful Day in the Neighborhood") will write and direct the project, which will go into production this September in Los Angeles.
"The Trashers"
David Harbour is still going strong on the current season of "Stranger Things," but the SAG Award winner has already lined up one of his next projects: "The Trashers." The mob movie will dramatize the life of real-world gangster Jimmy Galante, a Connecticut trash magnate who worked with the Genovese crime family. Galante also infamously bought a minor-league hockey team, the Danbury Trashers, and tapped his teenage son to run it. Though Harbour is the only actor currently attached, Angela Demo Casting is putting together the rest of the ensemble. "Cha Cha Real Smooth" director Cooper Raiff is attached to the project from screenwriter Adam R. Perlman ("Billions," "The Good Wife"). Filming is set to start this September in New Jersey.
"The Equalizer 3"
Denzel Washington is back for Round 3 as Robert McCall in "The Equalizer" franchise. Though little is known about the plot of the film, it will feature the ex-Marine as he becomes embroiled in another fight for justice. Antoine Fuqua, who directed the first two installments, is in talks to step behind the camera once more for the action-packed sequel. The movies are based on Michael Sloan and Richard Lindheim's 1985 CBS series of the same name. (The network is currently airing a gender-swapped adaptation starring Queen Latifah as Robyn McCall.) Betty Mae is searching for additional cast members for "The Equalizer 3," which is set to start production this September in Italy.
This story originally appeared in the June 23 issue of Backstage Magazine.