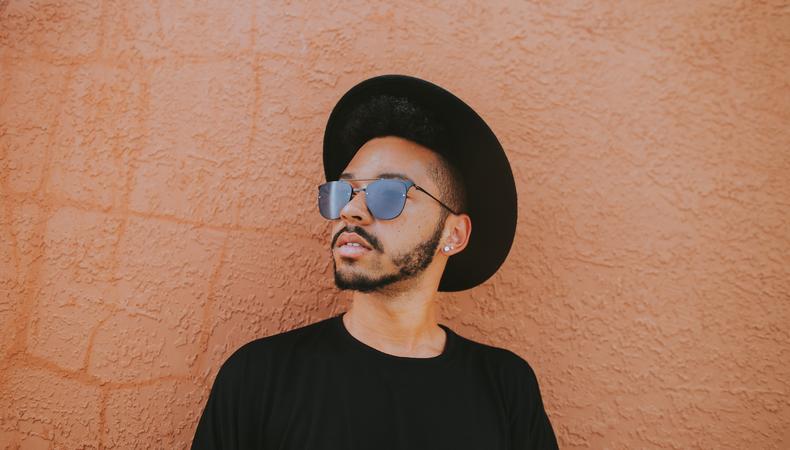 What is the anatomy of a star? No, I'm not talking about the flesh or sex appeal, although the seemingly obvious answer would be sex appeal, plus the ability to entertain.
I've done quite a bit of research on this subject; I've surveyed people in the entertainment industry as well as the general public, and the conclusion I've reached leaves me with three defining characteristics.
A movie star has a sense of danger, unpredictability, and adventure.
Let's take a look at each of these a little more closely in the hope that these qualities can find their way into our own acting.
DANGER
What makes an actor dangerous? Well, what makes a person dangerous in life? Answer: pushing boundaries, sensing certain social conventions or agreed upon realities and then crossing that threshold, despite personal risk.
In order for something to actually be dangerous, one would have to have some sense of consequence for their actions before committing them, otherwise, it wouldn't be dangerous. It's the willingness to risk it all in the face of great adversity. "Be bold, and mighty forces will come to your aid," as Goethe put it in "Faust."
It may be as simple as breaking the rules or feeling that maybe you've crossed a line; this could be related to what the actor (in character) would or wouldn't do in an audition, on stage, or when the cameras are rolling (excluding personal physical danger to self or others—we want danger on screen, not off). It may be killing appropriateness or defying expectations that one comes to believe are industry standards.
READ: What Are Some Qualities of Successful Working Actors?
UNPREDICTABILITY
What makes an actor exciting to watch is that there's always a sense of not knowing what they're going to do next. Animals and children are often unpredictable—they haven't been conditioned by society yet as to what is acceptable and unacceptable behavior and so they are without boundaries and present in a way that makes them unsure of what to do next; anything can happen.
If you're surprised, odds are the audience will be too, and they'll be lining up around the block to see you again.
ADVENTURE
The goal of adventure is to boldly go in one's acting where no one has gone before; to reject convention and explore a choice that perhaps we've never seen before and even the actor may have never explored or experienced. It's discovery, it's fun, it's something in your everyday life you might never do. And remember: you're acting for those who don't have a voice and may never get a chance to behave outside a conventional manner.
Artists are ambassadors of freedom and movie stars are the leaders of that movement. Be bold, put your good taste and comfort on the line and live the life you've always wanted to live on stage or in the audition room, and you'll be well on your way to being the kind of actor that is deemed to have "star quality."
George Gallagher is a critically acclaimed actor, having appeared in over 30 productions on the New York Stage, with notable performances at The Irish Arts Center and the Obie Award-winning Classical Theater of Harlem where he performed in "Caligula" opposite Andre DeShields. He drew praise in the New York Times for his role in the SlamDance hit "Over the GW," opposite Kether Donohue. Next, he can be seen opposite Vivica A. Fox in the soon-to-be-released "Garlic & Gunpowder," and as Special Agent Alton on the Amazon series "Backstabber."
A graduate of AMDA, George also trained under legendary teacher and director Gene Frankel, who pioneered the Off-Broadway movement in New York. Further studies have been under the tutelage of legends Wynn Handman, Terry Schreiber, Milton Katselas, Austin Pendleton, and the teacher that has inspired his own approach to teaching, Harold Guskin. George Gallagher continues to lead professional actors and newcomers with his unique "instinctual and intuitive" approach at his workshop The Actor's Instinct & The Art of Communication in Los Angeles and New York.
Check out Backstage's commercial audition listings!
The views expressed in this article are solely that of the individual(s) providing them,
and do not necessarily reflect the opinions of Backstage or its staff.