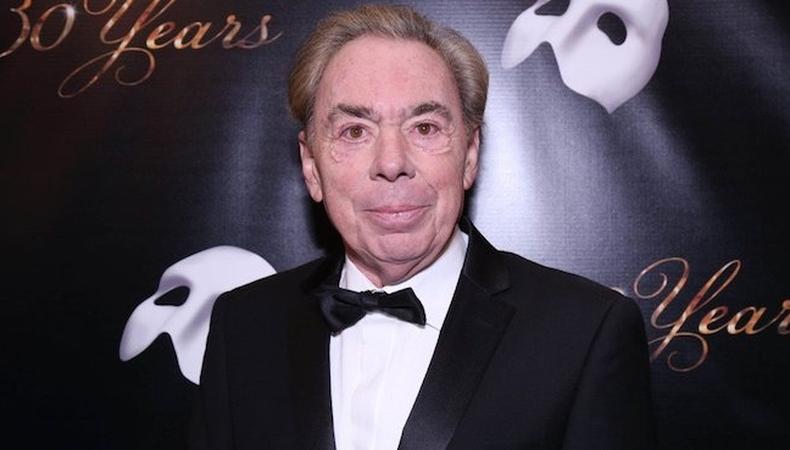 Hello and welcome back to our roundup of news from across the industry. From stage to screens big and small, we've got you covered. It's everything you need to know and all you can't afford to miss.
The decline of the leading lady.
A study published last week suggests that the number of big-screen leading roles for women is falling. Whilst female-led films might have topped the box office in recent years, analysis by The Center for the Study of Women in TV and Film found that the number of films with solely female protagonists fell from 29 percent in 2016 to 24 percent in 2017.
The report claimed that of the top 100 grossing films in the US, 58 percent had a male protagonist and were told from the perspective of men. That figure is more than double the 24 percent of films with female protagonists, with the remaining 18 percent classed as "ensemble".
It's still a gender divide, with a majority of male writers and directors featuring male leading roles and female directors and writers more likely to tell stories with female leading characters. Independent film did better than studios, with 65 percent of films featuring female protagonists against 35 percent of big-budget features.
Andrew Lloyd Webber funds scholarship in Liverpool.
The Liverpool Theatre School announced last week that Andrew Lloyd Webber's foundation is to fund a new scholarship at the drama school. Last month, the school featured in our roundup when they scrapped audition fees in a bid to encourage more working-class applicants. Starting next academic year, the Andrew Lloyd Webber Foundation is pledging £36,000 towards a three-year musical theatre bursary for one student.
Their principle Maxine Ellis said that improving access to training for young people from diverse backgrounds was "part of the ethos" of the school and that Lloyd Webber's "generous gesture will make a huge difference to a talented young performer who may otherwise have missed out on the opportunity of training".
Christopher Eccleston speaks out about class discrimination.
Christopher Eccleston revealed to the BBC last week that he wrote "an old-fashioned letter" to the Royal Shakespeare Company, asking to play the title role in "Macbeth". Eccleston is starring in a production alongside Niamh Cusack, opening in Stratford next month. The actor told the BBC "Macbeth" inspired him to become an actor and he always felt the role was "within" him.
Eccleston, born into a working-class household in Salford, said "I should have been offered more [Shakespeare] but I didn't go the right university or the public schools. It needs to change". He added that industry perception was that people with Northern accents "can't do classical". "Macbeth" marks Eccleston's RSC debut, aged 54. His only previous Shakespearean role was "Hamlet" for the West Yorkshire Playhouse in 2002. He told the BBC that "I think the people who run some of the big established theatres, particularly in London, they associate Shakespeare with white, middle-class men. It's discrimination and I loathe it."
Saying that he became a TV actor "by default", Eccleston recognised that being white and male makes him fortunate. "It's a lot more difficult for women", he said, going on to suggest that gender-blind casting was "the greatest thing to happen to British theatre since William Shakespeare wrote his plays".
London is one step closer new West End theatre.
Plans were approved last week for Cameron Mackintosh's new venue, the Sondheim Theatre, billed as a home for subsidised theatre in the West End. Camden Council's planning committee gave the thumbs up but the redevelopment of the Ambassadors Theatre is subject to restrictions. To address concerns that the venture will create yet another base for commercial theatre in the West End, the venue will have a limit on the number of commercial shows it can host. Commercial shows are to be capped at 16 weeks per year.
BFI Flare announces full programme.
The BFI's LGBTQ+ film festival announced their full programme last week, including opening with the UK premiere of "My Days of Mercy" and closing with the European premiere of "Postcards from London". "Postcards from London" sees young British actor Harris Dickinson ("Beach Rats") play suburban teenager Jim, who travels to Soho and falls in with a gang of high-class male escorts. "My Days of Mercy" is Tali Shalom-Ezer's follow up to "PRINCESS" and is a poignant love story between two women from vastly different backgrounds, with opposing political views. BFI Flare runs from March 21 to April 1 in London and online.
Stage Production News
Nicholas Hytner will direct new Alan Bennett play "Allelujah!", set inside a failing NHS hospital in the Pennines, at The Bridge. It will become the 10th collaboration between Hytner and Bennett, who previously created hits like "The History Boys", "The Lady in the Van" and "The Madness of King George III". "Allelujah!" opens on July 11. Also at The Bridge is screenwriter Lucinda Coxon's ("The Danish Girl") adaptation of the novel "Alys, Always" by Harriet Lane, opening in January 2019.
Screen Production News
The long-awaited film adaptation of Caitlin Moran's "How to Build a Girl" is gearing up for pre-production with casting by Shaheen Baig. The semi-autobiographical novel about a young girl from a council estate who moves to London to become a journalist was the sequel to Moran's non-fiction book "How to be a Woman".
New British feature film "Borderland" is to star Jamie Dornan ("The Fall" and "Fifty Shades of Grey") and Sam Claflin from "The Hunger Games" series. From Roland Bennett, creator of BBC series "Gunpowder", it follows two men on either side of The Troubles in 1970s London and Dublin and films on location this summer.
Check out Backstage's London audition listings!