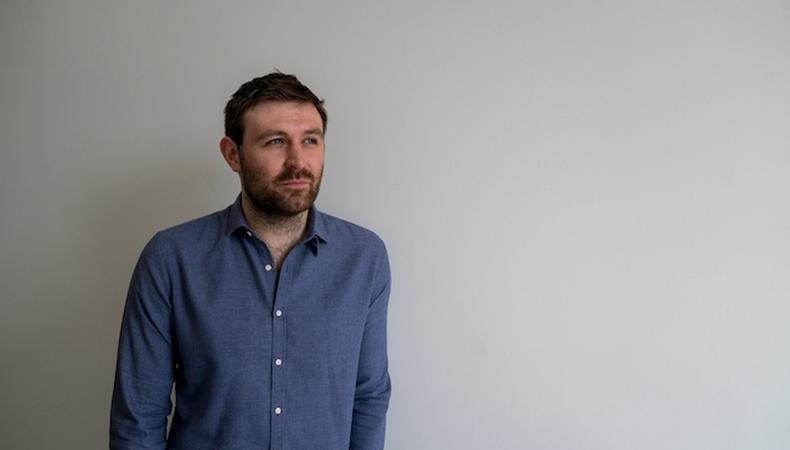 After making his Broadway debut in this year's "Angels in America" revival (otherwise known as the most Tony-nominated play of all time), Scottish actor and West End regular James McArdle is on the cusp of becoming a regular stateside, too. Starring alongside Andrew Garfield and Nathan Lane as Louis Ironson, Prior's brilliant but troubled lover in Tony Kushner's '80s-set opus, McArdle slips into the skin of this neurotic Brooklynite as if he were himself born in the boroughs some 30-odd years ago. He recently sat with Backstage to discuss the heart within his Louis.
Awards recognition is coming after blood, sweat, and tears.
"I'm just so proud of the show and everyone in it because it's been a long, hard process. It's not an easy play to do from any department, so I'm so glad it's not just the actors that've been recognized. Such a wide range of the creative team has been recognized, and it is, I think, probably the most challenging show that anyone from any department could do…. The reason it was received so well on Broadway the last time is because it was needed, and it's the same now. There's a real necessity for the play."
Louis is challenging, but exciting.
"When I first read it, I wasn't intimidated by it, I was just totally excited by it, because the way it's written, the rhythm of it and [the way] he interrupts himself, it just really excites me. I love trying to make that sound like I'm thinking it for the first time. That is the thing that really gets me going. And it's written like that—it's written musically. And I really connected with that idea of this guy just digging himself into a hole. The more he spoke, the more he gave away opinions, and I found it really exciting."
Playing Louis is a high-wire act each night.
"When you start doing a run of a character, you get to know the instinct that the audience has for the character almost immediately, and then when you're in the middle of a run, you know how to get the audience onto your side. That's not the case with Louis. Every single night, it's up for grabs. If I'm not pitch-perfect, I could lose them. And when I say lose them, I mean just be sort of hateful. I've never done anything where it's so in the balance every single night, trying to communicate the Louis that I want to communicate."
READ: Learn How to Perform 'Angels in America' From Meryl Streep and Nathan Lane
Training at the Royal Academy of Dramatic Art proved essential.
"What [training] did was really help me articulate instincts that I already had, so I had a language to work with about technique. I do think you can either act or you can't. I don't think you can teach someone how to act. But what you can learn is craft, and you need it. For example, something like 'Angels in America,' you really need actors who have craft, because if you don't, you'll get found out."
With "Angels," he's "wrestling" his way through each performance.
"[The play is] not easy to act, and it's not easy to be in. I hate saying this because I don't want to sound like some actor who's being indulgent or intense, but it's not a joyful experience. I usually am resistant to that. I think acting should all be just joy and courage and upbeat, but I find you kind of wrestle with it. I don't have a fondness for it. I think it's designed like that. Every time you're doing it, you're wrestling it to the ground. And every kind of big part should be that—it should be an actor wrestling a part to the ground. It's just that some plays, you can find an easier way through it."
Want to act onstage? Check out Backstage's Broadway audition listings!