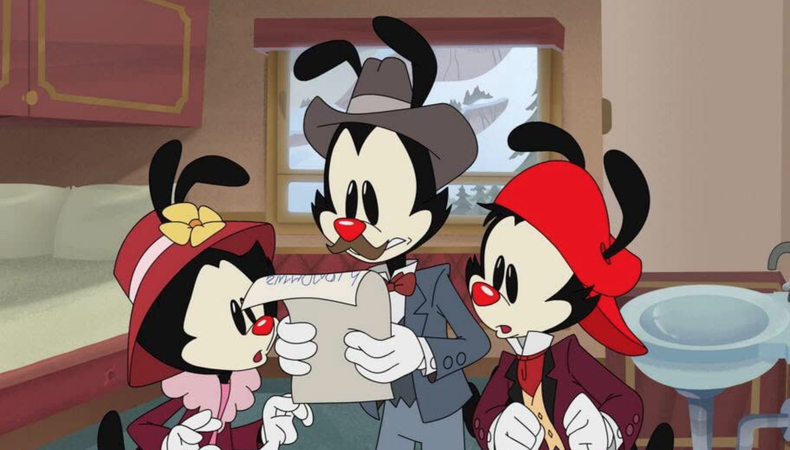 Nostalgic for the cartoons of your childhood? Look no further than Hulu, where the revival of the Steven Spielberg and Warner Bros. classic 1990s cartoon "Animaniacs" is now streaming! If you love those zany to the max characters, take the time between episodes to find another animated world looking for talent. Check out these animation gigs casting now.
"JELLYFISH"
The animated series "Jellyfish" is casting voice actors, especially those with a Filipino background or similar, with knowledge of Tagalog and the Filipino accent. The series wants female talent, aged 18 or older, male talent, aged 18 or older, and more. Talent with home recording capabilities is preferred. Recording will take place remotely from early to mid-December. Pay is TBD. Apply here!
"JUNK"
"Junk" is an animated project that follows a young woman, Amy, who gets trapped in a "junk realm" with her mother while visiting her to try and fix their broken relationship. Two female voice actors, one aged 25–35 and one aged 60–70, are wanted for the roles of Amy and her mother, respectively. Talent must have a personal voice recording setup and a high-quality mic. Recording will take place remotely by Nov. 23. Pay is $200. Apply here!
"AFRO ALGORITHMS"
"Afro Algorithms" is "a 3D-animated short film about an artificial intelligence on a journey to discover who she really is beyond her programming." The film is seeking a Black female actor, aged 21–35, a Black male actor, aged 25–50, and more. Rehearsals will take place over Zoom on dates TBD and a virtual voice recording session will take place in November. Talent must have access to a professional quality microphone and a quiet location for the session. Pay is $150–200. Apply here!
"CUPIDITY"
A White female actor, aged 18–28, is wanted for additional choreography reference footage for main roles in "Cupidity," an animation project. This is a work from home project. Pay is TBD. Apply here!
"DRAWING BLANKS"
The pilot for "Drawing Blanks," a show about an animator who must move back in with his parents but soon gets an opportunity to work in network TV, is seeking actors for lead and supporting roles. Talent, aged 23–65, is wanted. Rehearsals will take place in the spring with shooting in the summer in San Diego and Los Angeles, CA. Talent will be paid a stipend. Apply here!
"NEW COMPUTER"
"New Computer" is a student film that follows a new hire's relationship with the new computer in his office. It is a "fun, energetic, but emotional story in the style of a Pixar short." Talent, aged 18 and older, is wanted to play office employees and news anchors. Recording will take place remotely. The job is unpaid, but copy and credit will be provided. Apply here!
"SEARCHING"
"Searching," an animated short film, is casting two female voice actors, aged 25–35, who can speak Cantonese for a long-distance phone call in the film made between Montreal, Canada, and Guangzhou, China. Talent will record remotely. The job is unpaid, but actors will receive footage for their reel as well as voice acting credit. Apply here!