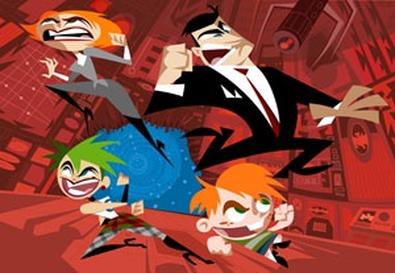 While there may not be as many of them, animated pilots can prove just as lucrative for an actor as live-action ones. I spoke with a casting director and a voiceover actor and teacher to get some pointers on what and what not to do to get cast.
Sarah Noonan has been involved in casting for more than 10 years and is vice president of animation casting for Nickelodeon. She won the Casting Society of America's Artios Award for best animated voiceover television casting for Nickelodeon's "The X's" and has been nominated 11 other times for her work in the field of animation casting for TV and film.
Bob Bergen began teaching his animation voiceover workshop 21 years ago in Los Angeles. His acting résumé lists hundreds of cartoons—including Looney Tunes—commercials, promos, award shows, and interactive games.
Noonan begins by noting the importance of knowing the style of the project prior to the audition: "Every project an actor reads for is unique. One project may want an extremely cartoonish voice, whereas another show may want a very realistic, natural character voice. We make sure that all the actors are aware of the style we're looking for, so they can prepare." Bergen agrees: "Ask your agent who's casting the pilot. Then research some of the shows the casting director has worked on. Often with television animation, those who cast also voice-direct the series. Go to IMDb to find out what else they've cast. Then check out YouTube and watch clips of the casting director's work. Get a feel for style."
Bergen suggests covering all your bases in an audition: "If it isn't clear if the producers are looking for cartoony versus real, submit two takes: one cartoony, one real. Don't be afraid to add that little something extra that makes you own the character. If you want to risk something a little different, go for it in take two. They need you, the actor, to bring creativity to the character…bring it to life. The script's a skeleton. You have to give it a body."
Noonan encourages actors to go big when warranted: "Animation is still acting, just like on camera, except the acting is just a bit more heightened. We look for actors that can hit the jokes and play the moments; it just tends to be bigger and broader. A lot of sketch comedians and theater performers do well with animation, because they can commit to a character and go broad while still being connected with the character. Cartoons are comedy."
Bergen warns that at a callback you should "do exactly what you did in the first audition unless directed otherwise." Noonan agrees: "When we call someone back, it's because we responded to their initial audition." Once there, she says, it's important to remain flexible and confident: "In callbacks, we sometimes have the actor read off another actor to see how well they can play off each other. In preparing for auditions or callbacks, I also suggest that actors look for funny moments and beats in the material. Make choices. The best advice I could give is: Learn to take direction well. It can be a big factor in landing the job."
Bergen offers some sage advice in handling direction: "Actors should never take direction as correction. If you feel like you're being corrected, oftentimes your bruised ego will prevent you from trying or committing again. They're directing you because there's something they like—and want to like it more."
Noonan says she runs auditions in a supportive, actor-friendly manner, so "don't be afraid to ask questions about the material or character you're reading for. Casting directors are rooting for you. We want you to do a great job. We realize how hard it is to make choices, land the jokes, have great timing, stay in character voice—and have to take direction on top of all that. Juggling all that is hard, and it takes practice. We are there to support and give you as much guidance as possible."
Bergen offers a final piece of mental-health audition wisdom: "Know when your audition's over. Don't overstay your welcome. And don't audition when you're not auditioning. If you come across as obnoxious or are always 'on,' this might be a turnoff. Be yourself. Who you are and how you handle yourself professionally is absolutely a factor in getting work."