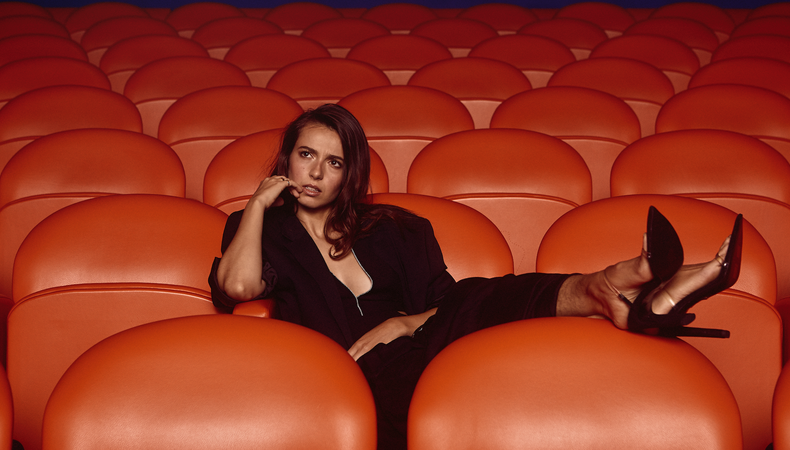 The following Career Dispatches essay was written by Anjelica Bette Fellini, who stars on Netflix's "Teenage Bounty Hunters."
When you grow up in New York City, as I did, you are quite literally surrounded by success. The streets, concrete, the sky-high buildings all ooze of it. They write songs about it. Almost everyday, you can catch famous actors walking down the street and principal ballet dancers from New York City Ballet or American Ballet Theatre rushing to their next rehearsal, Starbucks in hand. There's a neighborly glamor to New York; a dream so close, you can almost reach out and touch it.
Literally, Mark Ruffalo caught me staring at him when I saw him at my coffee place, and I almost fell out of my seat when I saw Sarah Jessica Parker in the audience of the New York State theater. But they are not just celebrities. They represent the 1% of us who kept going, onward, and reached the stratosphere. Their presence can be daunting—or it can be motivation.
Everyone's path to success is different. The common thread of their stories, however, is knowing your own strengths. Your path is like a treasure hunt, you search high and low for opportunities, but don't forget to check for the ones that are right in front of you, hiding in plain sight.
When I began working on Broadway as a dancer, I was inspired, enamored, and envious of my cast members who were "living the dream": TV/film auditions during the day, Broadway show at night. I was inspired by nonunion dancers I knew, who stood outside for hours on line at open calls, and especially inspired when I heard they were making their Broadway debuts, years later. I was inspired by my friends, who understudied and stepped into leading roles, and would bow nightly to a standing ovation of audiences enthusiastically supporting their talent. I used that inspiration to propel me.
The road to Broadway was by no means easy. I struggled, clawed, and beat down doors to get there. But most importantly, when the call came, I was ready. The same is true for my transition to television and film. I remember some advice I got from a co-worker on Broadway, after I was turned down by his agency. I walked into their office, résumé in hand, a Broadway credit on top, which made me feel like I had the golden ticket. When they didn't want to work with me, I was devastated. But my friend called and said, "If they're not excited about you, they're not the agent for you." I realized "No" didn't mean it was a dead end. It just meant that wasn't my street.
In this business, you face a thousand "no"s everyday. The auditions you receive and the puzzle pieces of the production are completely out of your control. The only thing within your control is you. I put myself through rigorous training and held myself to impossible standards, all in the hopes that when the brass ring swung my way, I'd be ready to grab it. Simply put, I believe if you are prepared, the right door will open at the right time.
Sometimes you knock on a thousand doors. Sometimes, all it takes is just one.
Looking for remote work? Backstage has got you covered! Click here for auditions you can do from home!