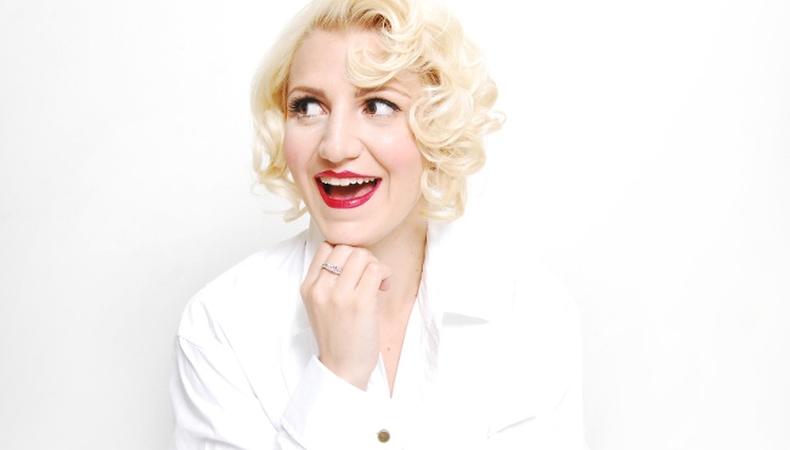 On a show filled with strong, memorable female characters, Annaleigh Ashford stood out on the first season of Showtime's "Masters of Sex," the drama about legendary 1950s human sexuality researchers William Masters and Virginia Johnson. Playing lesbian prostitute Betty DiMello, who helps Masters (Michael Sheen) with his work, Ashford wrung every possible nuance out of the character in the first three episodes before she left the show to perform on Broadway (and receive a Tony nomination) in "Kinky Boots."
Now Ashford is back on Season 2, promoted to a series regular, and eager to pick up where she left off.
"It's been such a gift to get to come back and play such an interesting role," Ashford says. "So rarely in your lifetime as an actor do you get such strong characters to play, but I've been so lucky not only to play her in the first season, they asked me to come back for the second!"
Though she says she watched the show while performing eight times a week on Broadway—"I forgot I was on the show and I got sucked into the storyline!"—Ashford still did some preparation for her return.
"As an actor I found it so helpful to watch my first couple episodes," she says, admitting that watching herself isn't normally something she enjoys. "Because the story takes place in such a specific time period and place, it was helpful. I was able to create a whole backstory from when you saw me last and when you saw me now. But she is such a specific woman, I had to view what I created."
The last time viewers saw Betty, she was leaving her past—and her preferences—behind to marry a man totally ignorant of how she made a living. And though Ashford filled in the blanks herself, she found some of her choices contradicted by the scripts.
"We don't know what's happening from week to week, so when you get the script, that's when you find out what's happening in the storyline," she says. "So occasionally there's been a detail here and there that didn't line up, but that's part of the challenge, to adapt. But it always makes sense and it always flows and it always ends up tracking because they write so specifically for a character."
That Ashford's character just happens to be one of the show's juiciest only adds to her pleasure. "It's really difficult to be a lesbian hooker in the 1950s!" she says with a laugh. "That's something else I'm really proud our show is exploring, an alternative lifestyle. She's strong and powerful and she's always vulnerable and there's nothing better than that. She always has a strong objective."
Betty is Ashford's most prominent role to date—though she's been on Broadway in "Wicked" and "Legally Blonde," and will return this fall in "You Can't Take It With You," opposite James Earl Jones—but she's also one of Bernard Telsey's favorite actors. The casting director (who cast Ashford in "Kinky Boots," among many others) even took time to rave about Ashford's performance on "Masters of Sex" during an interview with Backstage last year. Does that public recognition make going into an audition for Telsey + Company more difficult? Not at all, Ashford says.
"His office and Bernie have just been so incredibly supportive to me that when I walk into a room, I want to do my best for him and for me because we're like a team trying to get the job done," she says. "I feel supported and I feel like there's nothing better for an actor in an audition scenario. There's no better gift to an actor than when you walk into an audition and the casting director is your partner."
Inspired by this post? Check out our television audition listings!