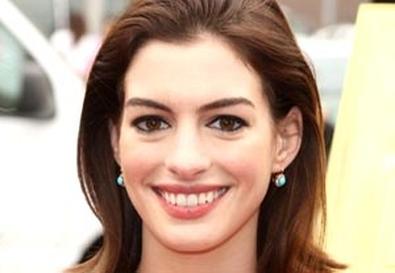 Anne Hathaway, William Shatner, Benjamin Bratt, Chandra Wilson and Dana Delany were honored Thursday for individual performances in film and TV categories of the 2009 Prism Awards.
Presented by the nonprofit Entertainment Industries Council, the Prisms honor productions that advance public awareness of substance abuse and mental-health issues. FX will air the ceremony Sept. 26 as part of National Alcohol and Drug Addiction Recovery Month.
"In these difficult economic times, when many of us know someone in our lives touched by these issues, the stories we honor with Prism Awards have shown great sensitivity toward those who are experiencing addiction, substance abuse and other mental-health problems," EIC chief Brian Dyak said.
Hathaway was honored in the feature performance category for Sony Pictures Classics' "Rachel Getting Married." The film also received a Prism.
Shatner was honored for performance in a dramatic TV show for an episode of ABC's "Boston Legal," and Bratt was lauded for a multiepisode arc on A&E's "The Cleaner."
Wilson was awarded a Prism for Hallmark Channel's telefilm "Accidental Friendship" and Delany for an episode of ABC's "Desperate Housewives."
Several TV shows were honored for accurate portrayals of mental-health and addiction themes. Those included "Boston Legal," AMC's "Breaking Bad," Fox's "King of the Hill," NBC's "Law & Order: SVU" and "The Office," CBS' miniseries "Sybil" and CBS Paramount Domestic Television's syndicated talk show "Dr. Phil."
A&E president Robert DeBitetto received the Larry Stewart Leadership & Inspiration Award for programming initiatives.
Acting U.S. Surgeon General Steven Galson also participated in the ceremony.
"The entertainment industry can continue to help people understand that addiction and mental illness are an illness and that treatment is available," he said. "Recovery is possible, and ... friends and family play an important role in that process."
---
Carl DiOrio writes for The Hollywood Reporter.