In a café at the Chelsea Piers, Annette Bening is providing, for an audience of one, a succinct master class in acting.
The subject of character talismans—the small items, whether costumes or props, that begin to accrue meaning for a performer—has come up.
"It could be something as simple as this little packet of sugar that I have here at the table," Bening begins. "And maybe you have a character who always has one of these in their pocket. Maybe the audience never knows it, but you, the actor, put your hand in your pocket and it's there and what is that meaning to you?" She pauses. "Let me do it badly: You've had a terrible breakup, and that is in some ways a catalyst for what is happening to you in the moment in the story. And at that breakup you met your boyfriend/girlfriend in a café, and it happened that when they were breaking up with you and lowering the boom, you had that sugar in your hand. So for the next however long, it's in your pocket. And every time you bring it out, that might be a secret you have as an actor, something you're using. Nobody else knows about it, but it's meaningful to you."
READ: How to Make Props Feel More Significant
The topic arises in part because of Bening's silver bracelets in the film "20th Century Women," written and directed by Mike Mills ("Beginners"). A period piece set in late '70s Santa Barbara, California, Mills' movie focuses on three different generations of women: Bening's Dorothea, a child of the Depression; Greta Gerwig's feminist rebel Abbie; and Elle Fanning's teenage Julie. At Dorothea's request, the other two—and Billy Crudup's handyman, William—take turns helping to mold Dorothea's young son Jamie (Lucas Jade Zumann) into the kind of man the new era requires.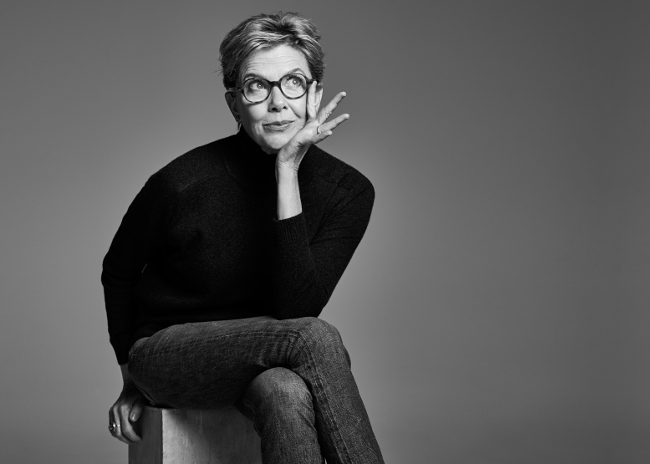 A four-time Academy Award nominee, Bening has been absent from the awards season conversation since her last nomination for 2010's "The Kids Are All Right." But she is always a welcome onscreen presence, one of the luminaries about whom one's only complaint is that she doesn't make more movies. In person, she's down-to-earth and considerate, talking as much about her family with husband Warren Beatty as she does her career and craft. In many ways, she's exactly who one hopes she will be after seeing her Dorothea—a smart, witty woman who cares about the people with whom she's engaging. No wonder Mills sought her opinion on the script, which according to Bening read on the page just as visually stunning and narratively tricky as the finished product plays out.
Mills' movie teases the audience with flashbacks, dreamy narration, and the revelation of characters' ultimate fates long before the final credits. The result is a kaleidoscopic vision of the world that is almost impressionistic—every dot means something individually and then takes on a greater meaning when looked at in relation to the rest.
"What I'm learning, talking to people about the movie, is how the details are universal to people," Bening says. "And I find that very beautiful because that's what elevates something into being artistic, when the specific becomes the universal."
Set mostly in Dorothea's dilapidated Santa Barbara mansion—the kind of home that seems as if it's in a perpetual state of repair and disrepair—the movie's details pile up fast and deep, from the postpunk music that Abbie favors to the era-defining books that Dorothea and Julie read to Mills' almost uncanny use of color to set scenes and subtext. But one of the most subtly brilliant aspects of the film's visuals is that many of the characters wear the same outfits, a carefully made decision that Bening calls "essential to the story."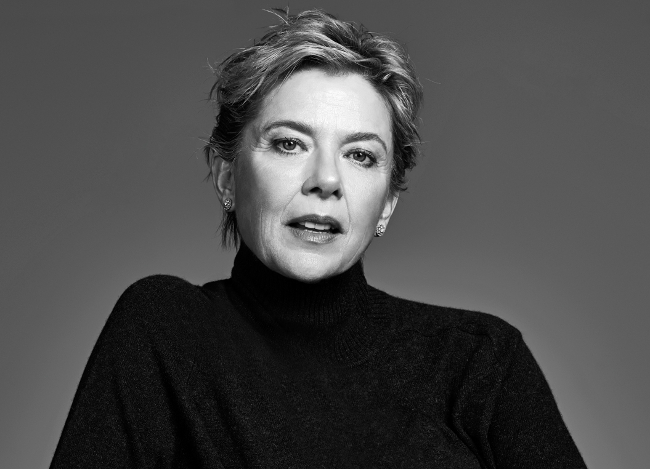 Which is how the subject of the silver bracelets comes up. The bracelets belonged to Mills' mother, upon whom Dorothea is based. (Bening would have liked to have worn more of them, but "the sound people never like you to wear more because then they clank around all the time.") But more important than accessories was the chance to speak to Mills at length about his mother.
Initially, Mills sent the script to Bening's agent with a note saying he would be interested in her playing Dorothea. Bening's initial thoughts? "Wow, this is a really good piece of writing." As for Dorothea, Bening describes her first reaction as "what an interesting, varied, enigmatic character."
Thus followed multiple, lengthy conversations with Mills about his mother, talks that Bening found useful and insightful.
"I realized after a while there would never be a day when I would be like, 'OK, I've heard everything that I could possibly hear,' " Bening says. "And I began to realize, as we got further into it, 'OK, so Mike's giving me his subjective experience of his mother. Maybe my experience of his mother in what he's telling me is slightly different than his. And there's also Dorothea, who isn't his mother.' I found I was coming up against these contradictions, and then I began to see, 'Oh, no, no, no, that's the good moment. When you see these contradictions, then you're getting into something interesting.' The true complexities begin to bubble up, and then I had to really leave it to him, because there's a certain creative tension that I have to tolerate."
Part of that tension includes still feeling nervous the night before beginning a new film, even at this stage in Bening's lauded career. It's a feeling she never expects to go away, one she was relieved to see wasn't exclusive to her when she showed up on the set of "Regarding Henry" (1991) to find co-star Harrison Ford and director Mike Nichols discussing the same feeling.
"You have to develop your ways of managing it," she says. "That's the thing you want to cultivate: how to manage the chattering brain, how to manage your own fears, your own insecurities, in order to get through it and feel free in the moment to work. To work freely and to not be holding back. In some ways it gets worse. But you just learn how to manage it."
For Bening, and particularly for "20th Century Women," more often than not, that management and the contradictions are where the truth lies.
This story originally appeared in Backstage Magazine on Dec. 15, 2016. Subscribe here.
Hair by Helena Faccenda. Makeup by Cyndle Komarovski.