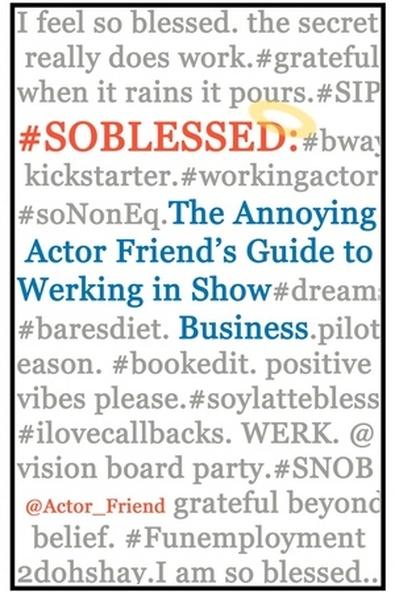 What started as a Twitter parody of working actors' behavior has blossomed into a New York theater mini-empire. Annoying Actor Friend dominates the blogosphere, contributes a monthly column to Backstage, and has penned a best-selling book, "#SOBLESSED: The Annoying Actor Friend's Guide to Werking in Show Business." Now you can savor the satire live on Sept. 20 at 54 Below.
Dubbed "@Actor_Friend @54Below: The Road to Broadway is Paved with Hashtags and Happy Hours," the evening will feature musical moments and anecdotes from several Broadway regulars, including Kyle Dean Massey ("Pippin"), Paige Faure ("Cinderella"), and Keala Settle ("Les Miserables"). All proceeds will benefit Broadway Cares/Equity Fights AIDS.
"Presented like a drinking game set within an audition room, @Actor_Friend @54Below tells the story of the modern day working (or non-working) actor living in New York," said Annoying Actor Friend in a statement. "From college and pounding the pavement, all the way to Broadway and back on Funemployment, several actors will share their unique stories from their experiences in the business, paired with songs. It's like 'A Chorus Line,' without the serious stuff or the 1970's." For tickets and information on this one-night-only event, visit www.54Below.com.