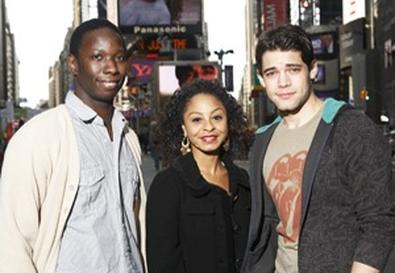 In this week's spotlight, we discuss the varying paths young actors and dancers have chosen at colleges and universities across the country, what to expect after graduation, as well as a comprehensive list of undergraduate and graduate programs.
Learning the Business
Back Stage talked to young people like actor Hunter Ryan Herdlicka, who graduated with a BFA in drama/musical theater from Pittsburgh's Carnegie Mellon University. Though he'd been performing since childhood, he says "It wasn't until I got to Carnegie Mellon that I started to realize how crucial it is to know about the business of show business."
What They're Doing For Love
Jessica Keenan Wynn talk to Backstage about her experience trying to get into UCLA's Ray Bolger Musical Theater Program, where she recently graduated from with a bachelor's degree. Of her experience, she says, "There's something in having that support from people who have that same passion as you and are extremely talented. It's like a drug."
2009-10 College and University Programs in Theater and Dance
Here is a list of undergraduate and graduate programs across the U.S., organized by category and alphabetically.