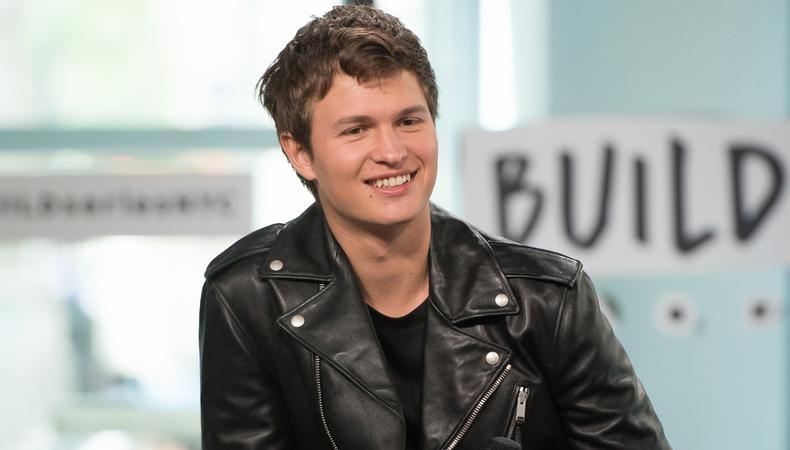 Greenlit means a project is officially a go, so all you have to do is follow these leads to stay up to date. You never know where you'll find an opportunity to land an audition!
"West Side Story"
Something's coming, something good. As reported last week, Ansel Elgort has been cast as Tony in the upcoming Steven Spielberg adaptation of the Broadway musical "West Side Story." The script is being written by "Angels in America" playwright Tony Kushner and directed by Spielberg, who has been hunting far and wide for the four stars of the remake. No other casting announcements have been made but rumors have been swirling and the team even took a trip to Puerto Rico to hold auditions. Once the cast comes together, filming for the musical will begin in the summer of 2019. Cindy Tolan is casting the adaptation, which will shoot in New York City.
"The Chronicles of Narnia"
Netflix will continue its hunt for a major fantasy franchise, setting itself up for its biggest opportunity yet. The streaming platform recently announced it will develop a new "The Chronicles of Narnia" series and film projects, part of a multi-year deal between the streaming service and The C.S. Lewis Company. The beloved series has previously been developed in a trilogy of features, and multiple TV adaptations have found their way to the small screen in the past few decades. The new endeavor will likely bring on a new production team, including casting directors, but the film franchise was U.K.-based so that is a possibility with this new iteration as well.
"Godfather of Harlem"
A scarily-good actor is suiting up for a new role. "Breaking Bad" and "Better Call Saul" star Giancarlo Esposito has been tapped to join the now-filming upcoming Epix series "Godfather of Harlem," starring opposite Forest Whitaker. The series, which will star Whitaker, is a TV prequel to the 2007 film "American Gangster" and will follow infamous crime boss Bumpy Johnson as he makes his way through Harlem in the 1960s following a decade in jail. Esposito will play Adam Clayton Powell, a Baptist minister, Harlem Congressman, and legendary Harlem showman with a running feud with Johnson. The straight-to-series crime drama is from "Narcos" co-creators Chris Brancato and Paul Eckstein. There's been no casting director made public yet, but a guess is the duo will go with "Narcos" casting director Carla Hool.
"Recursion"
Shonda Rhimes is cementing her place in film with another new project. The multi-hyphenate Rhimes and Netflix have landed the rights to Blake Crouch's upcoming novel "Recursion," a save-the-world sci-fi thriller and romantic drama that "explores what happens when a brilliant female scientist invents a powerful technology that allows people not just to reactivate their most visceral memories but to reinvent them entirely." This will be the first film project since Shondaland's deal with Netflix last year and a return to Rhimes's filmmaking roots. John Brace and Linda Lowy have been the casting directors on all of her major series, and while they have been more on the TV casting side of late, they could come with Rhimes for "Recursion."
"Charlie's Angels"
The Internet's It Boy of the moment has found his next big role. "To All the Boys I've Loved Before" star Noah Centineo has reportedly landed a lead role in the upcoming "Charlie's Angels" reboot. The film will be directed by Elizabeth Banks, who will also star alongside Kristen Stewart, Naomi Scott, Ella Balinska, Patrick Stewart, and Djimon Hounsou. Banks last directed 2015's "Pitch Perfect 2," though has "The Paper Bag Princess" and two TV movies in progress. For "Pitch Perfect 2," she used Kerry Barden and Paul Schnee as her casting directors. "Charlie's Angels" is expected to come out on Sept. 27, 2019.