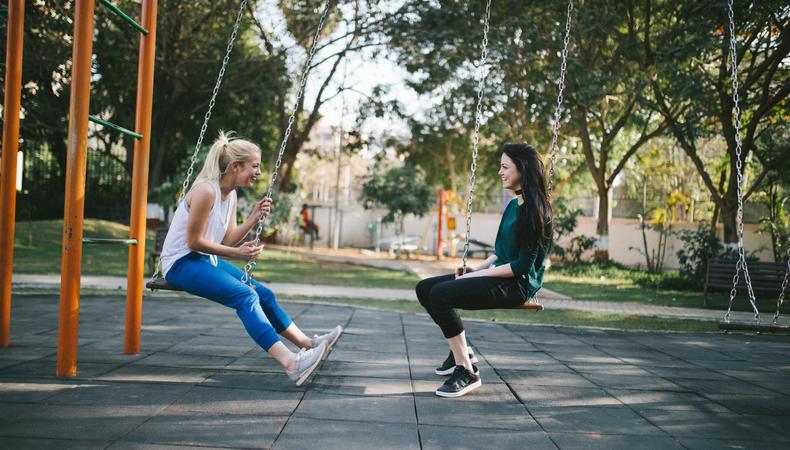 You're at an industry party noshing and networking when you meet a cool person. While bonding over your latest TV binge, you reveal you're an actor. This is soon followed by the inevitable, seemingly harmless question: "What are you working on?"
Bye-bye easy, breezy banter because there's a very good chance the only thing you're "working on" is that beverage you're holding. What are you going to say? It's an aspiring actor's dilemma.
You could tell the truth and risk sounding like a desperate dud or you could fudge and possibly look foolish later. Neither sound like good ideas. You silently curse yourself for not being a regular on a network series.
But hold up. It's important that you don't beat yourself up because you're not paying your way as an actor yet. As an aspiring actor, it's totally unrealistic. Besides, you're hardly alone. Depending on who you ask, upwards of 90 percent of actors are unemployed at any given time.
All of this to say: don't dwell on what is beyond your control. Instead, control what you can, which is avoiding the actor's dilemma by preparing an award-worthy answer before someone pops the dreaded "What are you working on?" question.
To help you get started, here are three tips for crafting an impressive reply:
1. Be honest.
Every actor working today started as a non-working actor. There's no shame in saying you're "pursuing" an acting career or "getting started." You don't need to dress it up any further.
READ: How to Handle Awkward Questions About Your Acting Career
2. Be busy.
Simply because you're not making your living as an actor now doesn't mean you can't be working towards that day. In fact, if you've just told someone you're "pursuing" a career, you should be. This generally means auditioning and taking classes. If you're not getting in front of casting folks and classes are beyond your budget, get creative. Enlist your acting buddies and put up scenes once a week in your living room. Or recruit a writing partner and develop a web series.
The point is to have fun and have something legit to talk about. Being proactive also signals you're serious about a career and not just waiting for one to magically manifest. Industry types are much more willing to help someone who is already helping themselves.
3. Be positive.
Look, you're in one of the most competitive and unpredictable professions in the world. No one is saying you need to be giddy and full of optimism 24/7, but leave the sour grapes and career gripes at home. Misery loves company but when meeting new people, it's not the company you want to keep.
The views expressed in this article are solely that of the individual(s) providing them,
and do not necessarily reflect the opinions of Backstage or its staff.