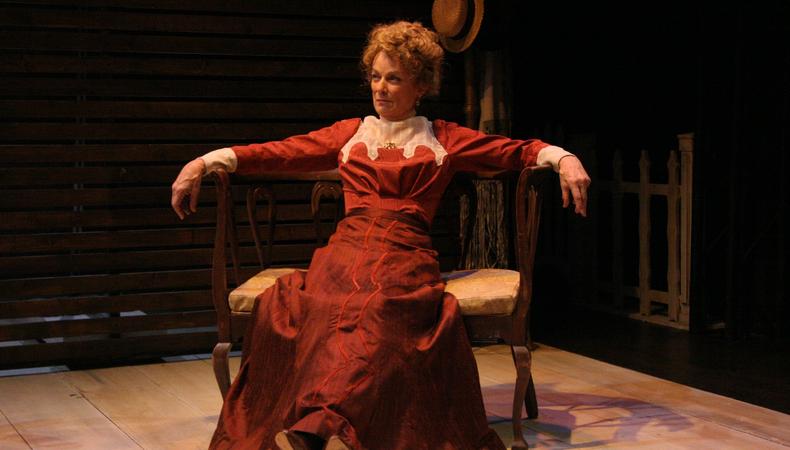 George Bernard Shaw's once-scandalous 1893 drama "Mrs. Warren's Profession" can be a tough nut to crack, but thanks to the steadfast guidance of director Robin Larsen and a stellar double-cast ensemble of some of the Antaeus Company's most resolute members, the balance between the crafty old master's droll humor and jabs at the mores of his time survives remarkably intact. Productions of Shaw are often hampered by exaggeratedly posh accents and cartoonlike depictions of the stiff-backed demeanor embraced by denizens of Victorian England, but Larsen carefully avoids stereotypes.
Despite Antaeus' practice of what it calls "partner casting," it's not hard to understand why the title role is performed in both companies by one of Los Angeles' best. A great deal of the production's success is inspired by Anne Gee Byrd, who as Kitty Warren sets the standard for the others to fall in step behind her. Entering well into the action during the first scene, Byrd adopts a surprisingly conversational tone to depict a grandly nonconformist reprobate of a woman. As she begins to speak, everyone suddenly takes his or her own volume down to accommodate, as though Byrd is conducting an orchestra suddenly snapped together by her leadership. If at first it feels odd that her accent slides from Received Pronunciation to cockney, it soon becomes apparent that it's not a slip but an inspired character choice.
As Kitty's slimy upper-crust companion and silent business partner Sir George Crofts, Tony Amendola mirrors Byrd's simplicity, making the moments in which both are onstage fascinating. The ease and comfort of these two veterans proves how at home great actors can be no matter how they're cast, not even letting the stuffy manners of the era thwart them from creating real people. Rebecca Mozo is exceptional as Kitty's Cambridge-educated daughter, Vivie, who soon learns that her lifestyle and education have been paid for by a string of successful brothels that has transformed her mother's existence from poverty to substance.
John David-Keller is impressive as the rigid Reverend Gardner, whose inclusion proves Shaw's adage "There are no secrets better kept then the secrets everyone guesses." Bill Brochtrup is sweetly gentle as Mr. Praed, a friend of Kitty's along for the ride. Perhaps "Praedy" is included to espouse the playwright's belief that "art can open the world for you," thus helping Shaw justify exploring the themes that kept this play banned for a decade after its creation. Daniel Bess, as Vivie's opportunistic beau Frank, is also a splendid actor, but he is the one member of this ensemble who resorts to the elaborate conventions usually associated with Shavian performance, the very thing setting Larsen's direction apart from other mountings.
What makes this far less presentational version of the classic so memorable—which beyond its humor takes a thinly veiled swipe at a society that regards its less fortunate with disdain and treats women in particular with obvious marginalization—is how clearly it points out that not much has changed in the last 120 years.
Presented by and at the Antaeus Company, 5112 Lankershim Blvd., North Hollywood. March 14–April 21. (818) 506-1983 or www.antaeus.org.
Critic's Score: A-