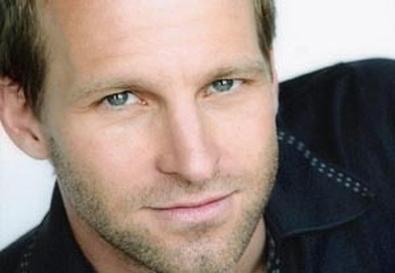 Anthony Meindl is among Los Angeles' most respected acting teachers. Born in Indiana, he subsequently resided in New York and London, and then moved to L.A. in 1998. He started teaching here at that point, beginning with six students. His teaching style has been praised by such noted actors as Olympia Dukakis, who said, "Tony's passionate commitment to the process of acting is insightful and practical."
Back Stage:
What are the key benefits you want your students to carry away from your scene study sessions?
Anthony Meindl:
I think the biggest insight and benefit is that actors realize that scene study isn't really about a scene. It's about all the things that come up for the actor while living the scene. "Scene study" is a misnomer. The truth about scene study is the truths you learn about who you are in all these different situations. That's scary and exhilarating, empowering and life-changing.
Back Stage:
And from your cold reading sessions?
Meindl:
That acting is acting is acting. That if they can continue to live themselves in the material, it doesn't matter if they are reading something "cold" or have been rehearsing for days. Actors get intimidated by cold reads because they're under the false belief that memorization makes them more free. But what if you're trained in a way in which reading cold makes you the freest you've ever been because you don't have the opportunity to plan, control, and dictate the moment? Instead you're taught to surrender to what the moment wants to show you. And that's always more powerful than our ideas about the moment.
Back Stage:
What do you feel is your biggest strength as an instructor?
Meindl:
I am a seeker of truth. That's all I care about in what we do at the studio. We have so much fun. It's not dramatic and sitting around talking about acting or making actors feel bad about who they are and where they are in the work. It's playing. And I love people. I love, love, love actors! They are my family.
Anthony Meindl's Acting Workshop, 7801 Melrose Ave., #3, Los Angeles, CA 90046; (323) 852-6963; www.anthonymeindl.com

Scene Study Teacher
Runners-Up
:
- Gregory Berger-Sobeck, The Berg Studios, (323) 666-3382,
www.thebergstudios.com
- Alex Taylor, (818) 335-1140,
www.thesanfordmeisnerstudio.com
- Kimberly Jentzen, (818) 779-7770,
www.kimberlyjentzen.com
Cold Reading Teacher Runners-Up:
- Amy Lyndon, The Lyndon Technique, (818) 760-8501,
www.coldreadingclasses.com
- Holly Powell, (818) 377-4588,
www.hollypowellstudios.com
- Margie Haber Studios, (310) 854-0870,
www.margiehaber.com