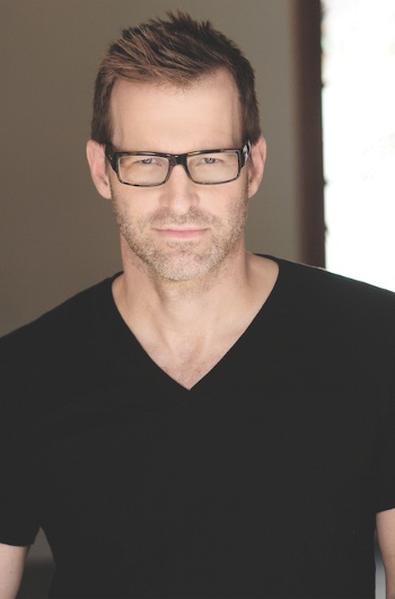 Author, actor, and acting coach Anthony Meindl's latest book, "Alphabet Soup for Grown-Ups: 26 Ways to Not Worry (Really!), Be Happy (Truly!), and Get Over Yourself (Finally!)," is out now.
What's the most important thing you try to teach actors?
There's no wrong way, and I think it's important for actors just to try. We get so in our heads about the choices we want to make. It sort of immobilizes us. So my big thing is to bring people up in the moment, and help them to give themselves the permission to do it their way.
What is the most challenging part of your job?
The challenge for me is that I'm constantly trying to explore new ways to come up with insight and to say the same things. Personally, I try to make sure I'm always challenged. So I take human beings—and trying to figure that person out, and break through to that person, is a challenge. I think that's the call of creativity—you just have to keep moving forward.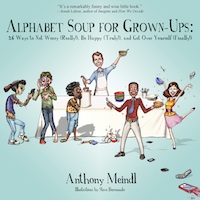 Your book is a guide for all adults, but are there any lessons in it that are especially true for actors?
Yes. I think the "F" chapter, though I don't think you can print what that "F" stands for. [Laughs] I think actors get so focused on what people think of them, and I think we're so hyper-aware. The things that we think people are thinking about us—they're not. It's about winning our power back, and leaving situations and auditions thinking, I did everything I wanted to do, and I have no regrets.
In 14 years of running your program, have your clients taught you anything?[Laughs] Oh gosh, all the time! Bravery, vulnerability, resilience, how to continue moving forward when you want to give up. I learn stuff every day. To me, it's just about learning how to be more human.
What are the most common problems you see among your clients?
A lot of what I like to teach is breaking the myths surrounding creativity. We believe that if you're somebody like
Meryl Streep, you don't have the same kind of challenges that someone else has, working on their first film. And to me, these are left-brain challenges—how do we get out of our own way, so that we can become the channels we all are? And that requires silencing the inner critic, and that's just a challenge of being a human being.
Rebecca Strassberg is the digital editor of Backstage. Follow her on Twitter @strassbooger.