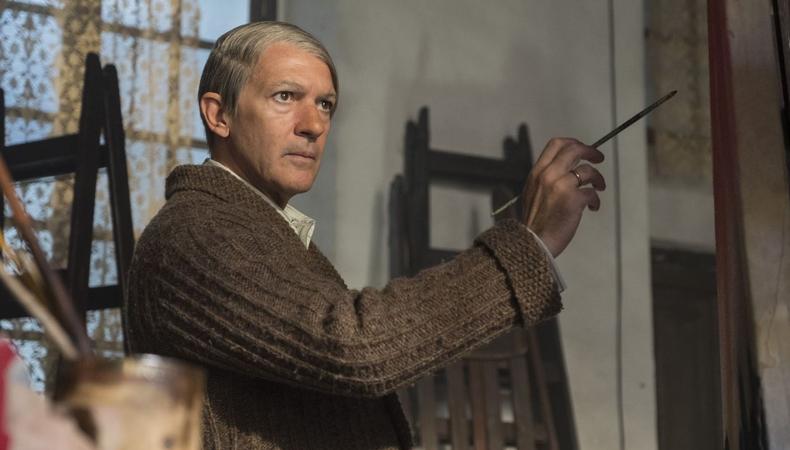 Antonio Banderas' Emmy-nominated portrayal of Pablo Picasso is a prime example of how to best play a famous figure on screen—a process that requires both internal and external transformation. National Geographic's anthology miniseries "Genius: Picasso" seeks to illuminate the humanity and brilliance of the 20th-century Spanish artist, and Banderas and his collaborators rise to the challenge.
At the upcoming 70th Primetime Emmy Awards, "Genius: Picasso" is nominated in seven categories, including Outstanding Limited Series. Its success is due largely to an obvious commitment to depicting Picasso with finesse and historical accuracy, which must begin with casting. Soon after the inaugural season, "Genius: Einstein," aired in 2017, the show's creators knew they had to make an offer to Banderas.
"It turned out that Antonio had a lifelong fascination with Picasso, and that he shares a birthplace with Picasso, which is the city of Málaga in Spain," says Ken Biller, the series' showrunner, executive producer, and director, in the video below.
Banderas says the role had been presented to him years ago, and he declined. "There was something that said to me, 'No, no. You shouldn't get in those shoes.' This particular time, it came with guarantees that we were going to tell the story as accurately to what his life was—his relationship with art and the world in which he was living. I decided to say yes."
A historical figure as well-known as Picasso demands an attention to detail when it comes to hair, makeup, and wardrobe. Costume designer Sonu Mishra, also Emmy-nominated for "Genius," says, "What I have loved the most is the creation of Picasso's look...Antonio came in for his fitting. He put on the trousers and it had so much structure and weight, and when he put his hand into his pocket, I saw him transform into Picasso."
Emmy-nominated makeup artist Davina Lamont had a similarly crucial effect on Banderas' formation of the artist, inside and out. "I have never used prosthetics in the way that I am using them now," says Banderas, who had to shoot 12-hour days after long periods of makeup and prosthetics application. Particularly when depicting Picasso's later years, which required a more arduous process, Banderas would end up in the makeup department for five or more hours before filming.
"I don't think people realize that wearing prosthetics is like wearing a mask," he explains. "If you put them on and walk away, and don't look at yourself in the mirror and try to understand how they've changed your face and your expressions, you are making a mistake. I spent a lot of time in the prosthetics trying to understand this new me. I had to learn how to move with it and perform with it. It helped me to find my Picasso."
For a glimpse at Banderas' actorly process check out this sneak peek. For more behind-the-scenes looks at "Genius: Picasso," click here.
This content has been sponsored by National Geographic.