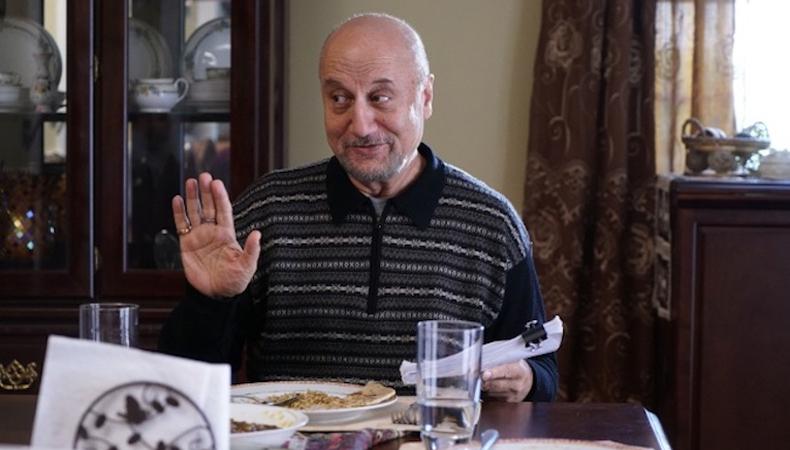 Internationally acclaimed Bollywood star Anupam Kher came by Backstage HQ in Brooklyn to discuss his 500th film (you read that right!), "The Big Sick." He emphasized the importance of embracing failure and why Bollywood actors deserve as much respect as those in Hollywood.
'The Big Sick' is impactful in today's political climate.
"I think the interpretation [of the film's Muslim characters] in the last year has changed. I personally believe humanity is the biggest religion. That's what drives us as people and that's what we need to speak about. This film gives a feeling that it is important to love each other much more than to hate each other."
Actors can't let fear define their path.
"Sometimes actors take an easy route: 'This is my fixed thing.' For me, failure has never been a worry. I celebrate failure.... When you are not worried about what you are going to do, then you just do. You see, no actor in the world has only given brilliant performances. So, 500 [films] is a great number, but to say that all the films were fantastic? There were some films [where] I will look at that performance and I say, 'Oh my god—that was really bad.' Life is not to be taken so seriously. At the end of it, you just have to do your work [and] enjoy the journey."
He opens classes at his Indian acting school with one important acting tip.
"First thing I like to tell [my students] is any knowledge that you have of acting, leave it outside the door. It takes about one month to get that out of the system because their reference is cinema and TV, so they think this is what acting is all about."
Working in front of the camera requires all your energy.
"[From action to cut,] the work [of an actor] is not for more than four minutes, maximum five minutes. And I think I owe as a person, as an actor, 100 percent sincerity to that four minutes. They're only asking me for four minutes to be brilliant."
Like sports teams, actors represent their country when working abroad.
"When I'm doing a film outside India, I'm representing my country, so I have to give my best. Before the shot, I just say, 'OK, India,' and then I get into it. Sports people get to officially represent their country, but I think actors, also, when they're working abroad, are ambassadors."
Bollywood actors deserve greater respect.
"There's a misconception on an international level that Indian actors are 'loud' actors just because they do dance and drama. First of all, I think what we do [in] that part of the [world], it's very difficult to do. I can't imagine Brad Pitt or Tom Cruise doing what an Indian actor does. So let's not underplay the acting capabilities of [Bollywood] actors. You have bad actors in every country and you have great actors in every country."
Want more from Anupam Kher? Watch the full video at Backstage's Facebook page.