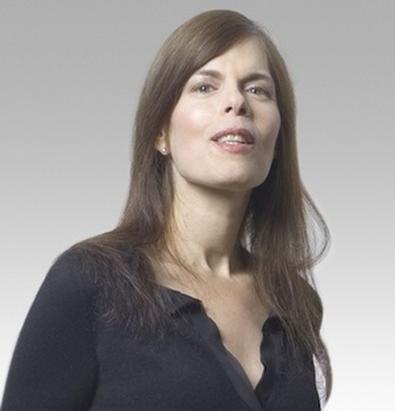 As a casting director, I have conducted and witnessed thousands of auditions and I've been fortunate in encountering countless gifted actors. While it is true that being a wonderful actor doesn't always go hand in hand with being a wonderful auditioner,
I can usually tell fairly early on in an audition when an actor has talent—even if he or she may not be exactly suited for the role in question. Yet I remain grateful for and humbled by anyone who can gather the courage and focus to audition, even if their audition is not stellar. I think fondly back to the time when I was casting "School of Rock." Every day for over six months, children would come in with an instrument and a prepared song and scene or two. I was generally blown away by their poise and incredibly generous spirit in offering this gift. Some of the kids were brilliant; alas, some were not musically talented, but every child was special and endearing. Their innocence and sense of "We're doing this because it's fun!" was inspiring.
Of course, for adult actors, pressure often overshadows fun. There is more at stake, financially and otherwise. As a casting director, I recognize that evaluating actors is a balancing act requiring expertise, yes, but also intuition and instinct. Most casting directors, if candid, would say that we make silent mental notes (in addition to written ones after the fact) while watching an actor in audition or during performance. "Not a real actor," is sometimes one of those notes, meaning that the actor in question has the best of intentions and great enthusiasm, but the talent and/or technique may not quite be there. Of course, this is a subjective process; any opinion is just that, an opinion. It is not gospel, it is not always correct, and one can (happily and humbly) be proven wrong!
I believe that honest yet sensitive feedback is in order if someone can help further an actor along his or her path by suggesting further training, work, and any tools to help him or her strengthen their craft. There are highly trained actors; there are those who have virtually no training, and succeed brilliantly. Intensive training is not a must. Some actors just have the "it" factor, and, by virtue of their looks, appeal, and charisma will do very well. Yet, usually, for longevity, and also to challenge oneself during the arc of a career, craft is very important.
I try to be both supportive and candid when I talk to actors via auditions or in my workshops. I make specific, detailed suggestions and always try to approach my comments from a place of kindness and respect. Yet I would never tell anyone that they should pursue another career because they're not good enough for the one they've chosen. I don't believe that is my right.
I have, regarding children, told parents or agents that perhaps the child doesn't enjoy acting, based on what I've witnessed re their fear level in an audition, or their general reluctance (usually quite apparent) when it comes time to perform. If a child is very fragile (and again, one has to go by instinct), and a parent seems quite determined for the child to just soldier on, I see that as a red flag. Just as no one has the right to destroy someone's dream, I don't believe a parent has a right to push a child to act in order to fulfill unrealized dreams of the parent.
Actors frequently tell me about negative feedback given to them by casting directors, agents, and managers: comments such as "You're not pretty enough to be the lead," "You're too old by now for something to happen for you," and "You're ethnic, and there aren't enough roles out there for you." I could go on. And I've certainly heard much unpleasant actor feedback from producers, directors, and studio executives. No one has a monopoly on giving negative feedback! Yet I strongly disagree with these types of remarks, which are purely subjective, often cruel, and not helpful in any way.
We are all, in different ways, pursuing art and dreams of our own making. Self-image can be a fragile thing, and while honest self-assessment is necessary on a continuous basis, so is positive/respectful and educational feedback from others. If there is criticism, keep it constructive, and keep it kind. Just as we need to be kinder to ourselves, we need to be kinder to everyone we encounter.
Like this advice? Check out more from our Backstage Experts!