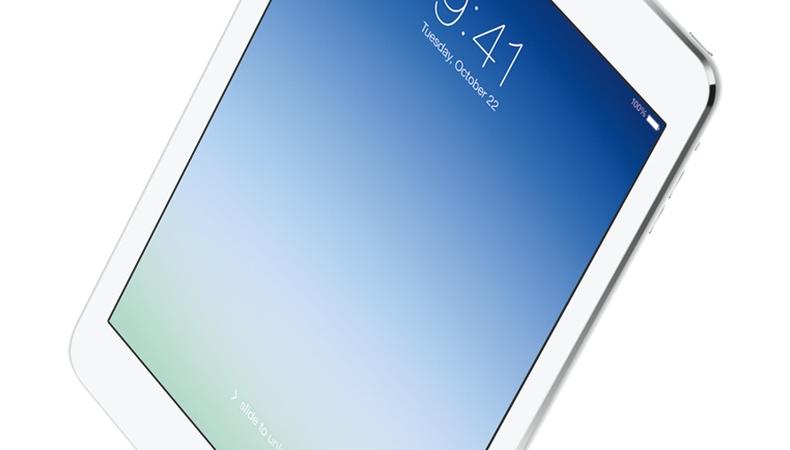 What It Is
Apple iPad Air
What It Does
Everything the previous iPad did—but better, and in a smaller package.
Where to Buy It
http://store.apple.com/us
What It Costs
$499-$799 (Wi-Fi)
$629-$929 (Wi-Fi + Cellular)
Has the iPad ever seemed big and bulky to you? Since its unveiling in 2010, Apple has always positioned the iPad as the lightest, leanest, and most elegant computing solution you can buy, and though many competitors have tried to match it, none has really been successful. So it's up to Apple to top itself, which it's trying to do with the new iPad Air that was announced this week and will be for sale on Friday.
The big difference between the iPad Air and last year's release (the second generation of iPad with Retina display) is, of course, its size. The Air measures 9.6x6.6x2.9 inches (HWD); the full-size iPad measures 9.5x7.3x0.37 inches—almost infinitesimally smaller, but smaller nonetheless. The weight is the biggest change; it's down to an even 1 pound from 1.44 pounds. Reducing the weight of something by a third without losing functionality is rarely a small feat in the tech world.
As for that functionality, the Air is—well, it's still an iPad, though one with a faster A7 processor replacing last year's A6X chip. The pricing scheme is still the same, too. The Air starts at $499 for the Wi-Fi–only version with 16GB of storage space, and runs all the way to $929 for the 128GB model with cellular service as well—eight different versions to match your needs and requirements. (OK, 16 if you factor in the Air comes in two colors: silver and "Space Gray.") And, of course, the Air can run all the untold thousands of apps in the Apple App Store, and run them better than any previous member of its line has. But aside from that new processor, there's just not a lot that's different about the Air. You may want it because it's shiny and ultra-thin (Apple is probably counting on this), but in terms of hardware the Air offers no compelling reason to junk your current, larger iPad.
There is, however, one astonishing change that may be the final nudge you need if you've been pondering plunging into the iPad pool. Apple is now including some of its most useful software free on newly purchased devices: Its full $30 iWork suite (the Pages word processor, Numbers spreadsheet, and Keynote presentation creator), plus iMovie and iPhoto (each another $5). And Apple's terrific music program, GarageBand (formerly also $5), is also free now, too (though you'll need to pony up additional cash to buy more instruments).
So even if the iPad Air isn't a world-changing revolution, it's become an even better bargain that puts the onus on Microsoft, Google, and most other manufacturers to step up their own game or continue to be left padding behind.