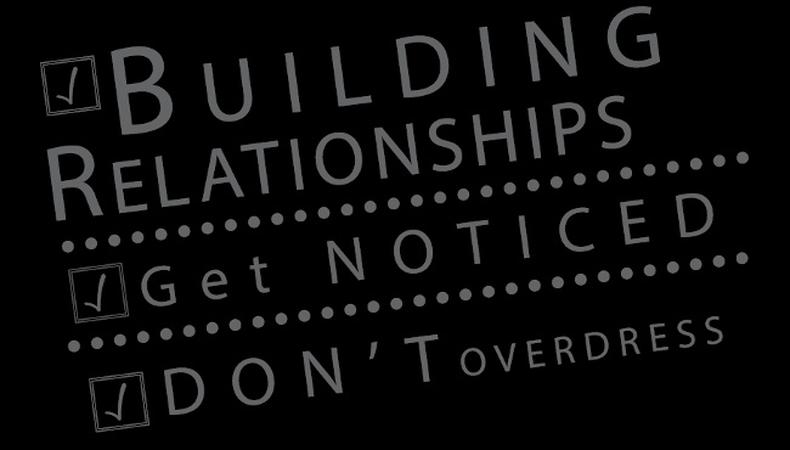 Actors must walk a fine line.
Stand out, but not too much. Get noticed, but don't be annoying. When building relationships with casting directors, managers, and agents, first impressions count. So follow the usual advice: Be on time (or call if you're running late), and be prepared (always have current headshots and résumés). But you should also concentrate on cultivating relationships.
"It's all about developing relationships," says Mark Smith of the Savage Agency. "So events where actors can meet agents in a more relaxed setting where there's a one-to-one are a lot better than cold calls, emails, or mailings." He suggests opening nights of plays and musicals, when industry people are usually in attendance, tapings of television shows, and SAG and Equity networking events.
No matter the situation, actors should always look the part. Smith says he observes how actors present themselves and whether they appear disheveled. "People tend to go into the whole 'I'm an actor/artist, so I don't have to bathe' thing," he says. "That's cool, but you've got to remember that you're always your product. You're always on, and you're always selling yourself." But don't overdress. Smith, who mainly represents child actors, says, "We'll have 6-year-olds come in [wearing] a suit and a tie. We're not looking to hire this kid to do accounting."
Attitude matters too. "Be professional; don't be too eager. We can smell the desperation. Just come in and strut your stuff," says casting director Matthew Barry ("The Notebook," "The Other Woman"). Smith agrees, saying, "We don't like a hard sell, so if they're a little bit too aggressive with us, we tend to back away." Manager Paul Trusik of Trusik Talent Management confirms that being overly pushy and aggressive could hurt your chances. The best advice? "The only hard sell you have to do is to go in and be yourself and be a good actor," says Smith.
In any situation, "it should not be an effort for the manager or agent to learn about [you]," says Trusik. Don't overshare; agents and managers want a sense of your personality, not your life story. "You can talk about yourself, but I think for us, we like to lean into actors, not sort of pull away," says Smith. Trusik recommends focusing on topics such as work history, where you've lived, favorite films and activities, even your feelings about L.A. However, chances are that casting directors just want to see you act. "Let the casting directors ask the questions. You don't need to tell us about yourself; sometimes we don't want to know. Sometimes we're just so busy, we're like, 'Show me your talent and get out,' " says Barry.
After a meeting, say thanks immediately in person, and Trusik says that "a nice thank-you note is a great touch—especially making a reference to the meeting." But don't go overboard. "[If] I get emails from somebody almost every single day, that's just completely off-putting," Smith says. "You don't want to force anyone to see you because [then] we already have a chip on our shoulder about seeing you." If something major changes, such as union status or a newly booked role, it's OK to resubmit. The best method for initial contact varies, but for follow-ups and staying in touch, postcards are usually well-received by all: They provide a quick update but require no response. "Most are going to wind up in the trash, but if we keep seeing your name, week after week, eventually you'll have worked your way into our subconscious," Barry says.