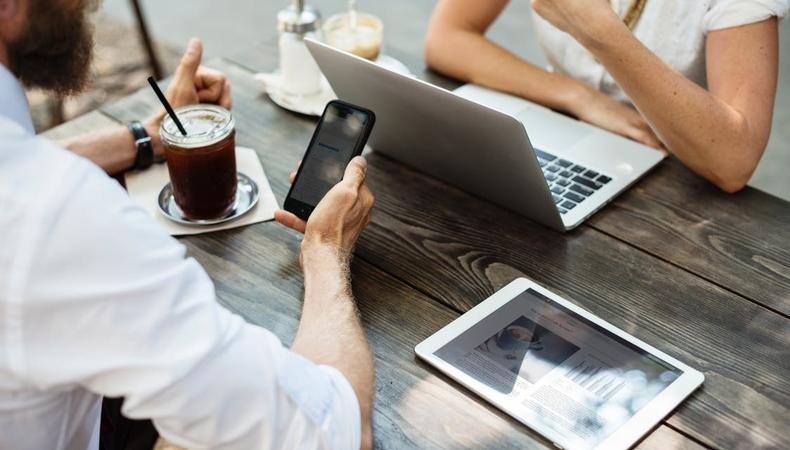 You already know Backstage is the go-to for any and all information pertaining to your craft. But now, you have the chance to get in on the action with the Backstage Community Forum. Here, you can engage with others in your industry, as well as teachers, experts, and, yep, even agents and casting directors. Below are some of this week's most interesting new topics; drop a reply or post a new thread. Either way, fire up that keyboard and get involved right here!
When is it appropriate to announce a role on Facebook?
"Hi everyone! This past year I booked a recurring role on a television show. When is it appropriate for me to announce this on Facebook and social media? I want people to know about it before it airs but I often don't see other friends post about their roles until the DAY the episode airs. I don't have representation, so I don't have anyone I can ask about this kind of stuff, I'm kind of on my own. What about a week before the airdate?
"Any advice would be helpful. Thank you!" —Looking4Advice
Getting together with fellow actors?
"I'm in Manhattan, and I'm looking for a good cheap place to get together and chat with fellow actors. Ideally I want somewhere that has lots of seats, and we can get a group together. Something not too crowded.
"Any ideas? Most coffee shops are overrun with people, or only have a few seats. So I want something less well-known.
"Thanks, all!" —Tomster
What prep for a role with very short notice?
"I have got a small role for a film (unpaid) at short notice and so I wondered what other actors do for prep (other than learning lines) when you only have a very short time? In my case I literally have a few hours tonight so will do some basic character work, but I would love to know how others approach these situations?" —Rarchy
Get all of your acting questions answered by peers and experts on the Backstage Community forums!