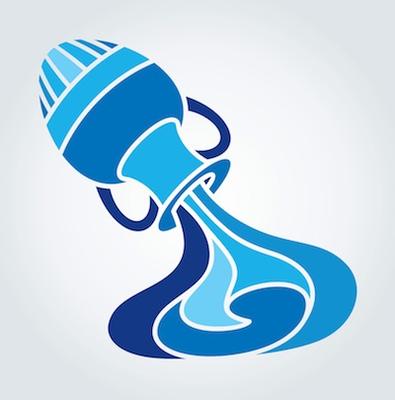 Aquarius (Jan 20 – Feb 18)
You've been getting organized, Aquarius. With the Sun, Mars, and Mercury in heartfelt Cancer and your 6th House of work, it seems you've been putting in the effort to get some concrete results. That, and you're also realizing how your work family is basically your family, so you'd better treat each other right! You're never at a loss for ideas, and it seems the cosmos are giving you a little "break" in order to make sure you can deal with what you've already created. You might have found your commitment to physical health and well-being has also surged. There's been a lot of work available and it may even feel a little relentless. But you want to feel better, and you're will to give the effort in takes to form new habits in the day to day that
There's been a lot of work available and it may even feel a little relentless. But you want to feel better and you're willing to give the effort in takes to form new habits in the day-to-day that support your larger spiritual goals. But it's not all work. Magnetic Venus enters flirtatious Gemini and your 5th House of creativity and love affairs on July 5. You'll notice your playful meter rise and you're feeling more social. Not only that, a flurry of planets in charismatic Leo enter your 7th House of soul mates and partnership after July 20, ensuring some joyful dalliances with playmates.
It feels like your discipline has been paying off! You're really learning to experience things up close and personal, and even get comfortable with some more applause and adulations for creative gifts. While you naturally gravitate towards the big picture and want to fulfill a need in the world, it seems the juiciest fruit for you right now is personal creative projects and self-expression for the sheer joy of it. Keep creating.
Kelly Chambers is a writer, actor, and astrologer living in Los Angeles. She can be reached for private astrology readings through her website theastrologersdaughter.com. You can also check her out in the web series "Break Hollywood with Nice & Fargo," a comedy by actors for actors. Follow the latest in cosmic news on her Instagram and Twitter. She welcomes your comments and insights.
Ready to see what else July has in store for you? Check out our film audition listings!