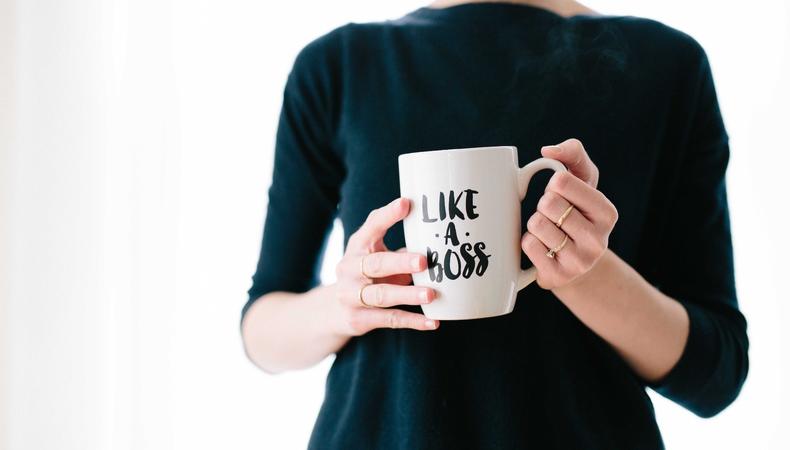 There's nothing more attractive to an agent, manager, casting director, director, or virtually anyone else in the industry than working with a professional actor. On the flip side, there's nothing more frustrating than trying to work with an actor who just doesn't get it—a wannabe.
Being talented and/or having a "good look" isn't enough to be a professional actor. It's your job to understand that the film and television industry is a business and to learn as much as you can about how that business works. More importantly, you need to use that knowledge to present yourself as a professional, as an actor who knows exactly who they are and how they fit within the industry.
To illustrate what I mean, let's look at two actors who are exactly the same type, Wannabe A and Professional B. Both were lucky enough to get an interview with an awesome theatrical agent. Both were asked the exact same questions during the interview.
Awesome Agent: What's your age range?
Wannabe A: (wearing a short skirt to highlight her legs) You tell me. Most people think I'm still in school.
Professional B: (dressed in an outfit that a 30ish female would wear working in a corporate office) I'm currently in the 28-33-year-old category. However, in my acting classes, I'm really working on more of the mid 30s female roles, those women who are beginning to get a bit more power. I want to really prepare for the work that's coming up so I'm ready to transition into that category.
Awesome Agent: What are some of the roles you see yourself being cast in today?
Wannabe A: I make all my friends laugh so everyone says I should be in a sitcom, but I can cry really well so I can do real dramatic roles. Probably, like, a superhero lead.
Professional B: I understand that my type—middle-class female in her early 30s—dictates that I would play the wife, mother, neighbor, or friend and that my professional roles would all fall in that middle-management level. The different aspects of my brand that I can bring to each of those parts are…
READ: 5 Tips to Help Determine Your Type
Only one of these actors piqued the agent's interest enough to be asked to do a cold reading. It's pretty apparent which one, right? Are you generating the right type of interest in your meetings?
Consider our two actors again; both got a commercial audition for the role of a young mom. Wannabe A is once again wearing a short skirt. Professional B knows that the 30-something middle-class mom uniform is currently a plaid shirt open over a pastel t-shirt and khakis, so she and most of the actors at the audition are wearing that outfit. The moment Wannabe A walks into the audition space, she's not taken seriously as a commercial young mom. On the other hand, the CD and director will be able to see Professional B in the part the moment she walks in, allowing them to concentrate more on her audition.
How often do you think that casting director is going to bring in Wannabe A? There are far too many actors in every category for any casting director to give their time to an actor who appears clueless.
That doesn't mean that you have to have all the answers. Don't be afraid of not knowing. Ask questions. Get out there and seek answers. Watch film and television and look for actors who are your type. How are they dressed? How are they wearing their hair?
Do whatever you can to get on a movie or television set, whether as an extra or a PA. Be observant. Learn the lingo that's being tossed around and watch the working actors, especially the supporting cast. Note how they show up fully prepared, do their work and leave without causing any problems. Those are the actors that directors will hire again and again. Those are the actors who fully understand the business of acting and how and where they fit in. Those are professional actors.
So which type of actor do you want to be?
The views expressed in this article are solely that of the individual(s) providing them,
and do not necessarily reflect the opinions of Backstage or its staff.