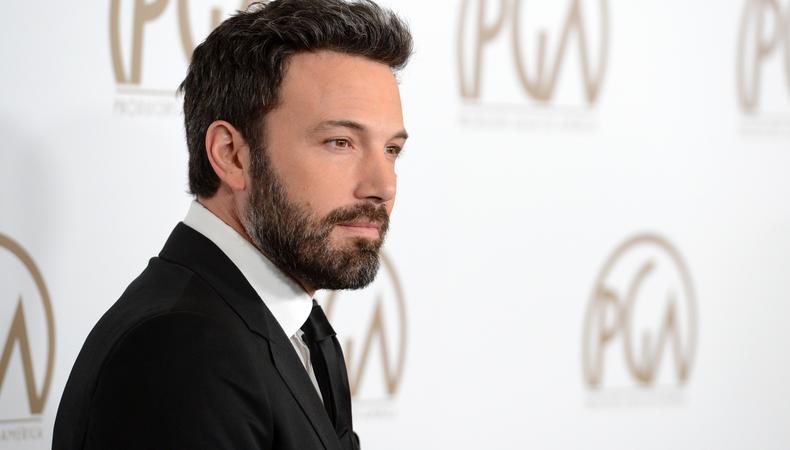 Ben Affleck's Oscar snub is starting to look downright suspicious. At the Producers Guild of America (PGA) Awards on Saturday night, "Argo" took the top prize, just two weeks after besting "Lincoln" for both the Golden Globe Award and Critics Choice Award for best picture.
As I predicted earlier this week, producers Ben Affleck, George Clooney, and Grant Heslov claimed the The Darryl F. Zanuck Award for Outstanding Producer of Theatrical Motion Pictures for the Affleck-directed true story of a CIA plan to extract Americans from Iran during the 1979 hostage crisis. All in all, I correctly guessed 10 out 12 categories; most notably, I predicted "Louie" for TV comedy, which lost to "Modern Family." (I also got Sports Program wrong but to be honest, that was just a total guess.)
The PGA has correctly preidicted the film that would go on to win the best picture Oscar the last five years. Whe Affleck failed to land an Oscar nomination for directing the film, many predicted "Argo" was out of the race, as only three films have gone on to win the top prize without a directing nomination--"Driving Miss Daisy" in 1990, "Grand Hotel" in 1932, and "Wing" in 1929. But the PGA win indicates "Argo" just might make history.
Of course, there's still a month to go and Steven Spielberg is a formidable opponent with "Lincoln," Harvey Weinstein is determined for a three-peat with "Silver Linings Playbook," and everyone loves Ang Lee and "Life of Pi." So anything can happen. Tomorrow's SAG Awards might help give some better shape to the race, even though I have to keep saying it: a win for best ensemble does not equal best picture. Still, if "Argo" or "Lincoln" manages to land the ensemble prize when the perceived frontrunner is "Silver Linings Playbook," it would be a big boost. Don't count out "Les Misérables," which is beloved by actors. Or maybe "Best Exotic Marigold Hotel" win win, just to really confuse us all.
The other winners announced:
Producer of Animated Theatrical Motion Pictures
"Wreck-It Ralph"
Producer of Documentary Theatrical Motion Pictures
"Searching For Sugar Man"

TELEVISION

Producer of Long-Form Television (David L. Wolper Award)
"Game Change"

Producer of Episodic Television, Drama (The Norman Felton Award)
"Homeland"

Producer of Episodic Television, Comedy (The Danny Thomas Award)
"Modern Family"
The Award for Outstanding Producer of Non-Fiction Television:
"American Masters"

Producer of Live Entertainment & Talk Television
"The Colbert Report"

Producer of Competition Television
"The Amazing Race"

Sports Program
"Real Sports with Bryant Gumbel"
Children's Program
"Sesame Street"

Digital Series
"30 Rock: The Webisodes"