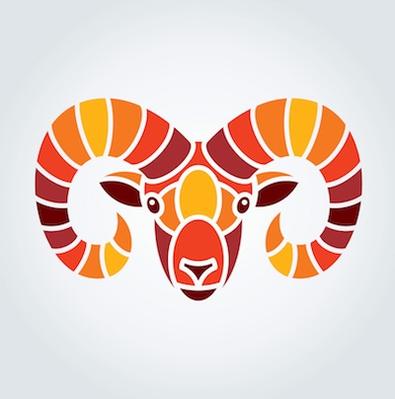 Aries (March 21 — April 19)
Venus, the planet of attraction, is leaving your sign this month but not without leaving you with a delightful shimmer of her presence and a nice going away party on June 3. She joins planet of surprises Uranus and kicks your magnetism into gear, making it a great weekend for following some impromptu bliss or planning something extraordinary. Relationships, perhaps an especially important one in love or business, can take a turn for the better as Jupiter turns direct in your 7th House of Committed Partnerships. You may have felt the limitations of any go-it-alone mentality and are ever more aware of your desire to connect, knowing that none of us make it without the support of others. Someone seems in an especially cheery mood and ready to embrace you with both arms.
Venus continues her orbit, moving on from your Sun and into your 2nd House of money, money, money. You're ready to feel a little more grounded (and yes, you probably have been ready since rollercoaster-ride Uranus entered your sign in 2011!). Only one more year of twists and turns, so maybe hold off on the "there is nothing permanent except change" tattoo just yet. Be on the lookout for opportunities to stabilize, whether that means entertaining at home or putting a little love into savings. Speaking of nest eggs...as the Sun moves into Cancer, it's home and family that will keep your summer fire burning. Creature comforts, lazy nights grazing (as much as an Aries can stand laziness), and enjoying or creating space for the intimate company you now know is so important, will seek you out come the Summer Solstice of June 20. A New Moon on June 23 is putting an exclamation point on this theme of home and hearth. Tak time that day to get clear on the changes you'd like to create.
Kelly Chambers is a writer, actor, and astrologer living in Los Angeles. She can be reached for private astrology readings through her website theastrologersdaughter.com. You can also check her out in the web series "Break Hollywood with Nice & Fargo," a comedy by actors for actors. Follow the latest in cosmic news on her Instagram and Twitter. She welcomes your comments and insights.
Ready to see what else June has in store for you? Check out our film audition listings!