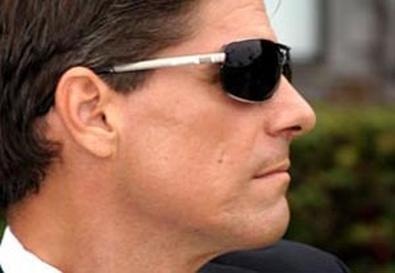 The human race has always used the four seasons to mark the passing of time. As the cold winter months end, spring arrives, hinting at the bright summer that's soon to come. The same is true in the agency business. For us, the greedy storms of pilot season wind down in April, and then, after a few weeks of healing, another season begins. This one's called drop season, and unlike spring, it ain't pretty.
This is the time of year when agents take a close look at their client lists and decide who can stay and who can go. These choices are made for a variety of reasons. Some of them are about money. Some aren't. Agents know that every actor is different, so we base our expectations on the individual, not just the almighty dollar.
Back in the day, I used to represent a character actor who was stuck in a major slump. The guy would go out every week, but he never booked. I tried changing the type of roles, I suggested a coach, but nothing helped. After a year of this, he hadn't made any money for the company. I still believed in him, but the rest of the agents were losing faith. So when drop season arrived, I had to let him go.
On the flip side, I'm currently working with a young actor who's just starting out. She hasn't booked a single job yet, but the girl has had 40 auditions and 12 callbacks. That shows potential. Agents like potential. So there's no way her name's going on a drop list. I'm sure the time I've invested in her is going to pay off soon.
Now let's take money out of the equation. Another reason clients get dropped is because agents just don't like them anymore. They fall into the category of "life is too short." I'm talking about actors who are always complaining and finding the negative in a positive. For example, I have a client who's been dying to get an audition at the Mark Taper Forum, and he hasn't been shy about telling me that. Well, it took several weeks, but I finally scored the meeting he so desperately wanted. Excited, I called to share the good news, and you know what he said? "What about the Geffen Playhouse? Why haven't I been in for them yet?" You know what he didn't say? "Thank you."
The list of reasons for clients getting dropped is endless. Some are always late for auditions. Others never return calls when I need them. A few go out of town without letting me know. The really dumb ones are the actors who constantly get lost on their way to auditions. How is that even possible in a world with MapQuest?
My favorites are the clients who get the breakdowns illegally and then call me about every single role that's right for them. I especially love when a cute redhead in her 20s calls to ask if she was submitted for a part that's described as…a cute redhead in her 20s. Hey, thanks for the tip. I never would've thought to do that!
There's something else you need to know: It's not always the client's fault. I never sign an actor unless I genuinely believe that the relationship is going to work out, but sometimes, despite my best efforts, I just can't get certain people out. The failure is on me, not them. So those actors get dropped because I'm hoping someone else can do the job that I failed to do.
Next week, we'll discuss the five phases of grief that actors go through when they get that scary drop call from their agent. It's the one that always starts with "Unfortunately, I have some bad news…."