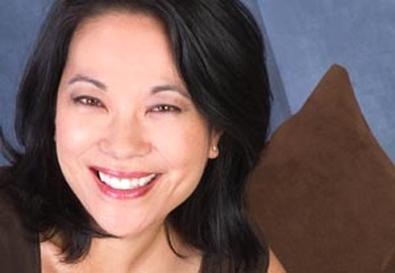 Christine Toy Johnson is a playwright and actor. But she's also an advocate, sitting on the board of directors of the Alliance for Inclusion in the Arts and serving as co-chair of Actors' Equity Association's Equal Employment Opportunity Committee. Johnson spends a good chunk of her time in dialogue with theater professionals about the inclusion of groups that are traditionally underrepresented in theater—among them performers with disabilities.
"I've heard so much pushback over the years about the perceived challenges that a theater would have trying to accommodate a performer with a disability," she says. "I knew that it would not only be important for me as a writer, but it would be important for me as an advocate to be able to make a good-faith effort to see if this could work."
The "this" Johnson refers to is a reading Tuesday night of her play "Internal Bleeding," about a world-class gymnast who is injured and becomes a paraplegic. Johnson began working on the piece years ago after seeing a local news story about a Korean-American gymnast who suffered a devastating injury and went on to become a doctor of physical rehabilitation. After staging a reading of "Bleeding" at Crossroads Theatre Company in New Brunswick, N.J., Johnson began toying with the notion of casting an actor with a disability in the piece. But there was one problem: The play she had written was nonlinear in structure, the action taking place on two timelines—one before the principal character's injury, one after. In order to accommodate an actor with a disability, Johnson would have to alter her work.
Thus began a process that culminates in Tuesday night's reading at Equity's New York audition center, which will feature actor Daryl "Chill" Mitchell in the lead role. Mitchell was a television performer on the rise when, in 2001, a motorcycle accident left him paralyzed from the waist down. But Mitchell, who had been a cast member on sitcoms "The John Larroquette Show" and "Veronica's Closet," rebounded. Using a wheelchair, he joined NBC's "Ed" for two seasons and went on to star on the Fox series "Brothers." Tuesday night's reading, which will be followed by a panel discussion, comes at the end of a series of workshops that explored how an actor with a disability such as Mitchell's could be cast in a role written for a non-disabled actor.
Johnson approached restructuring her play as a "good-faith effort," uncertain of whether the experiment would work. But she's more than satisfied with the results.
"I feel that the story has become deeper," she says. "I'm very excited about it. It's been a very enlightening experience to take my brain and open it up in a way that I had not really expected.
Actors' Equity Association will present a reading of "Internal Bleeding" on Tuesday, April 5, at the Equity audition center, 165 W. 46th St., NYC. RSVP to Pearl Brady at (212) 869-8530, ext. 346, or eeo@actorsequity.org. For more information, visit www.actorsequity.org.