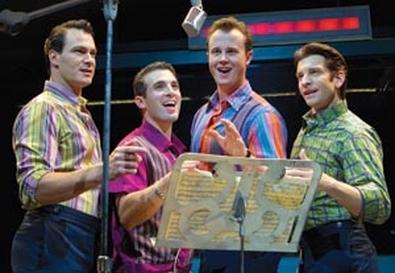 Back Stage asked a variety of artists to write about discoveries they made over the course of their work. As always, we expected great thoughts but instead got amazingly great thoughts. Here's what industry notables observed when they opened their minds to the world around them.
Oskar Eustis on Discovering a New TalentI
t must have been the fall of 1985. I was living in San Francisco, running the Eureka Theatre, and visiting New York. As always, I was trying to cram in as much theater as I could.
Stacy Keach on the Mystery of Discovery
Discovery—how it happens is still a mystery to me. Sometimes it comes like a thief in the night or a child taking its first steps—unexpected and unplanned.
Debra Zane on Discovering a Young Actor
Over a dozen years ago, a friend of mine told me about an actor. Evidently, a neighbor of his was in a showcase, and so he went to check the neighbor out. It was another actor who caught my friend's eye.
Michael Ritchie on Discovering Stage Management and Stage Managers
Many years ago, before I ran the Williamstown Theatre Festival or Center Theatre Group, I was a stage manager. I had never been trained for that job, in either an academic or a professional setting.
Austin Pendleton on Discovering Immediacy Onstage
In December of 1961, I was able to get—through the kindoffices of my friend Nancy Donahue, who introduced me to her agent Deborah Coleman—an audition for Arthur Kopit's play "Oh Dad, Poor Dad…"
Ivana Chubbuck on Discovery Through the Craft
Actors have the unique obligation in their work to not only find the truth of the character, but to make that character's journey one that empowers and creates revelation for the actor and therefore the audience.
Michelle Rodriguez on Discovering Acting
I am actually a success story for Back Stage. I had been doing extra work in New York for about two years, interested mostly in learning about the art of writing scripts, and I became interested in becoming an actress.
John Leguizamo on Discovering How Admiration Looks Better With Age
There are a couple of actors I saw who impressed the living life out of me. I saw Al Pacino in "American Buffalo," and I saw John Malkovich in "True West."
Tara Rubin on the Many Discoveries Made in the Casting Business
Here are the discoveries I've made in 25 years as a casting director:
Kathy Connell on Discovering Meryl Streep
In early 1976, I went to see "27 Wagons Full of Cotton" at the old Playhouse on West 48th. Out came a pretty young actress.
Todd Haimes on What Happens After the Joy of Discovery
Discovering an exciting new artist is obviously thrilling—that moment when you know you've met someone with a talent that doesn't come along very often.