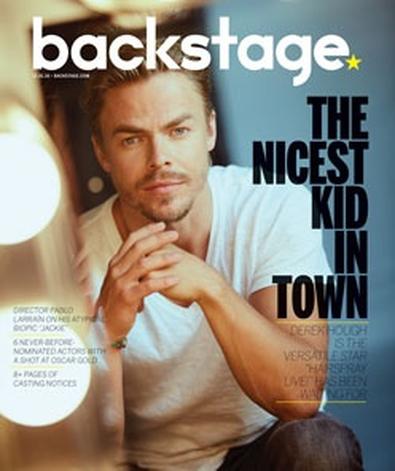 It's late October on the Universal lot in Los Angeles, and Derek Hough is fine-tuning his moves. Sporting a backward baseball cap and a loose, focused manner, he and a bevy of backup dancers are working with Tony-winning choreographer Jerry Mitchell through a rendition of "(It's) Hairspray," one of the catchy numbers that will form the spine of "Hairspray Live!," NBC's latest live musical production. In less than 30 minutes, awkward transitions and blown cues give way to a smooth, sharp routine, and Hough (who plays Corny Collins, the telegenic host of a Baltimore dance show) starts feeling his way into the performance, adding bits of flair and showmanship to his steps.
Mitchell is pleased, but he also knows how little time they have before the Dec. 7 premiere. "National television," he keeps announcing to no one in particular, more a warning than a reminder.
If Hough is nervous, he doesn't show it. He's been rehearsing for less than a week, but he's excited while relaxing in a dressing room earlier in the day. Then again, live productions are nothing new for him. Whether in London as the star of "Footloose: The Musical" or on ABC for multiple seasons of "Dancing With the Stars," the 31-year-old talent is one of those multidisciplinary threats that once seemed like a dying breed. He dances, sings, acts, and choreographs, plus he plays drums and guitar in his (scant) spare time.
But how does he label himself? "As a performer," he says, giving the question some thought. "You know, you fill out forms that say, 'What's your occupation?' I always just put 'performer.' If I'm singing or if I'm acting or if I'm dancing—choreography is different but, in a way, you're still performing."
When it comes to dance, Hough claims to be his toughest critic. ("There's rarely been a time when I've been like, 'Dude, I killed that.' ") So let others tell you how great he is: "He's probably the best dancer of a generation in this country," states Alex Rudzinski, live television director at "Hairspray Live!" who has worked with Hough on "DWTS" since 2007. "But beyond that, he has this ability to take a scene and see the whole picture—to create a story and to work with camera and light and the art department to create something that is so much more than the individual elements. He embraces so many other mediums to help surround the dance and help showcase it in the best and most inventive way."
Impressive, but it can also be draining on the guy. Talking to Backstage, Hough admits to being a bit tired; yesterday, he had extensive rehearsals for "Hairspray Live!" and then went straight to "DWTS," barely making dress rehearsal in time before performing with partner Marilu Henner that night—not that he's complaining. He's been a ball of energy since his childhood growing up in a conservative Utah family.
"In my household, I had drums and bongos and guitars, and we were always just playing music and playing around," he says. "I hated being bored." He repeats it for emphasis: "I hated being bored, so I was always doing something. I think I envisioned myself onstage and being a rock star—you know, playing music and rocking out and feeling the lights on me [in front of] thousands of people."
School wasn't easy for Hough, in part because kids bullied him, thinking it was funny that a boy liked dancing. It wasn't until he developed an interest in math and deduced that it could be applied to dance that he found his place. "Choreography is very mathematical, and you don't even realize that until you start doing it," he explains. "It's about patterns and shapes and numbers and counts—it's like an equation that you're solving."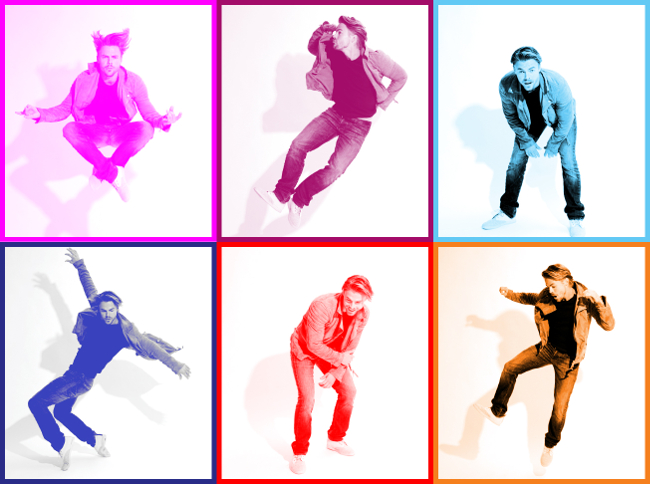 Moving to London at age 12 to study at the Italia Conti Academy of Theatre Arts, Hough honed his passion for dance, and soon began what would become a pattern for him. He knew he wanted to perform, and so he jumped at whatever opportunity came his way, allowing one gig to lead to another. "I didn't actually go and seek [opportunities] out," he admits. "They presented themselves, and I just took it and ran with it over the years. I haven't really planned a lot of the things that I've accomplished."
Case in point: He landed the coveted role of Ren in the original London production of "Footloose" in 2006 after being turned down for "Fame." "One of the choreographers for 'Fame' saw me and thought, That's a good Ren, so it all worked out. My life has been a project-to-project type of thing."
Even upon starting off on "Dancing With the Stars" the following year, Hough embraced the idea of diving into something new, even if his résumé wasn't commensurate to the position. "I wasn't a qualified choreographer," he says, "but you only learn to be a choreographer with experience."
His just-do-it attitude is born out of enthusiasm and confidence, but there was also a pragmatic component that he still acknowledges: "A dancer's shelf life," he says matter-of-factly. "There will be a time when you can't do what you used to do physically. That day will come eventually, so I want to make sure I get as much out of my health and youth as I can."
Corny Collins in "Hairspray" has been played by everyone from James Marsden to Lance Bass, but Hough says he's approaching the smiling, quietly progressive character as he does every role. "I see a color," he explains, "and I start to think about what movement would suit that feeling. With Corny, he's not cheesy—it's over-the-top, it's very TV host–like. He's like yellow and orange—bright colors."
READ: "Why the Star of 'Hairspray Live!' Almost Skipped Her Audition"
Asked what criticisms he has about the live TV musicals that have become popular in recent years, he responds, "They need a live audience. In theater, when we do a dress rehearsal, it feels terrible because there's this big performance and [you get] nothing. The audience is just as important as the actual performance when it comes to live shows. The good thing is there's already a live studio audience in our show, so it's not like we're forcing it. It adds life to it, excitement. You need it."
After "Hairspray Live!" Hough will portray Don Lockwood (Gene Kelly's role) in a Broadway revival of "Singin' in the Rain," and he has a couple of other projects lined up for next year that he can't talk about yet.
The entertainment industry will always have use for performers who can do a little bit of everything, but Hough recognizes that he's been fortunate to be alive at a time when dance has made serious inroads into the cultural mainstream.
"There's that expression—[luck is what happens] when preparation meets opportunity," Hough says. "Sometimes you're prepared and there's no opportunity. Sometimes you have all the opportunities, but you're not prepared. I was always preparing for something and, luckily, when the opportunity came, even if I wasn't fully ready, I was ready to take it on.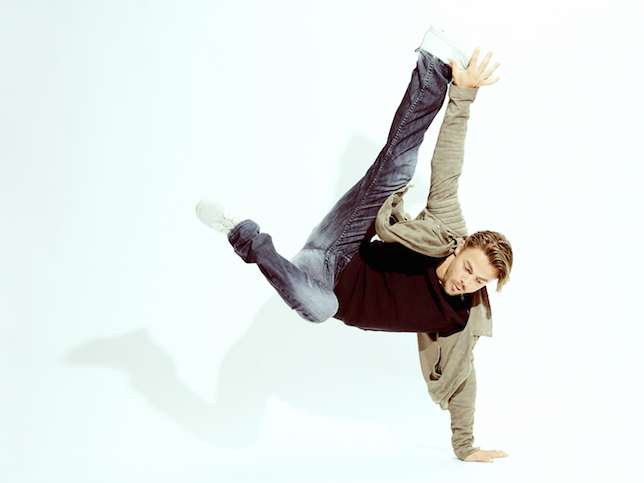 "Before, it was very much 'You're an actor or you're a singer,' " he adds. "There were few crossovers. But it's celebrated right now to be multifaceted, especially with dancing. Dancing has become a star again. In the hierarchy of entertainment, dancing was sort of, like, at the bottom. But now it's its own star, and it's been exciting to be a part of that evolution. People see these shows on television, and now they're doing the live shows—I think people just appreciate [dance] now."
During his chat with Backstage, Hough only sounds truly concerned when discussing one upcoming project: being the best man at the wedding of his friend (and fellow "DWTS" cohort) Mark Ballas.
"I've got to put together a good speech," he says, making a face of feigned anxiety. The wedding is Nov. 25, less than two weeks before the live show. "I told him, 'I'm sorry, there's no drinking, there's no partying at all for me whatsoever.' "
Truth be told, his worry isn't about what to say but, rather, what the expectations are going to be from friends who will expect something amazing because he's a performer. "They're all, 'Oh, it's gonna be the most amazing speech ever!' And I'm like, 'Crap, I don't know.' I think I'm just gonna keep it heartfelt."
As throughout his life, Hough will probably do a fine job. He's got a gift for seizing an opportunity.
Are you a fan of musical theater, too? Check out our musicals audition listings!
Groomed by Jennifer Brent for Exclusive Artists Management using R+CO and REN Skincare