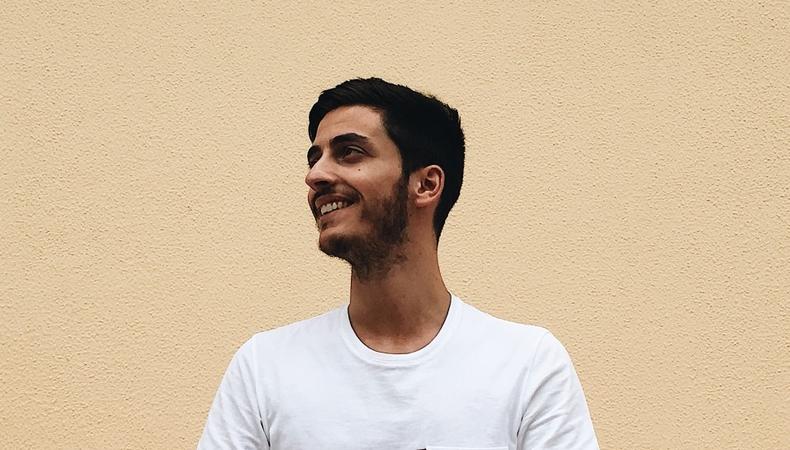 It was a rainy Tuesday afternoon and I couldn't wait: in a few hours, I'd be attending my first-ever opening night performance and after party with one of my favorite big Chicago theaters. Mind you, I hadn't purchased the tickets—yours truly is in credit card debt and waiting to book that national commercial. These were comps. If they weren't, I wouldn't be going to this premiere event.
Speaking of finances, I knew I had to check my accounts and go over a few things before I left for the evening. This absolutely was not my favorite part of the day (see above), but it was necessary. And that day, it was extra necessary.
You see, I had made a grave error while attempting to make a small credit card payment the night before. Instead of making a small one, I made a very large payment, accidentally paying off the entire thing. I quickly called my credit card company but they couldn't do anything because the payment was still "processing." So I called my bank and got the "We're experiencing a higher volume than usual" message before waiting on hold.
To add insult to injury: I had to message my acting coach about the check that she wouldn't be able to cash because of my mistake. Why did I hire a coach? Because I had recently auditioned to attend the School at Steppenwolf, a move that would cost another several thousand dollars.
READ: You Can't Afford NOT to Invest in Personal Development
So here I was with a negative bank account, credit card debt, waiting to let my acting coach know if and when she could get her money, and wringing my hands over whether I'd get accepted to the school. Needless to say, it was not a relaxing day. Luckily, I had a trick, one I learned from thought leader and author, Preston Smiles: ask empowering questions.
During challenging situations like this, we can ask, "Will this matter three years from now? What good is here that I currently cannot see?"
I didn't know how this issue would be resolved. But no, it wouldn't matter three years from now. And the good here is that I can tell this story to inspire others who will realize I didn't just make it big overnight and with ease. This takes work. This takes nerves. This takes mistakes and over-drafted bank accounts and bounced checks.
So what's your challenge? Finances? A broken heart? Frustration with the industry? Will any of it matter three years from now? (Hint: Probably not.)
Let me know. Let all of us know. There might not be any evidence of your triumph yet but believe in yourself now anyway. And then when you've made it to the top, shout it to the rooftops.
You deserve to feel amazing exactly where you are today.
Tony Rossi is an actor working out of Chicago with a strong interest in personal development. As he continues to build his resume, he loves helping his peers recognize their self-worth regardless of where they are in their careers. Follow his positive thoughts, inspirational videos, and #notperfect moments on Twitter and Instagram.
Get all of your acting questions answered by peers and experts on the Backstage Community forums!
The views expressed in this article are solely that of the individual(s) providing them,
and do not necessarily reflect the opinions of Backstage or its staff.