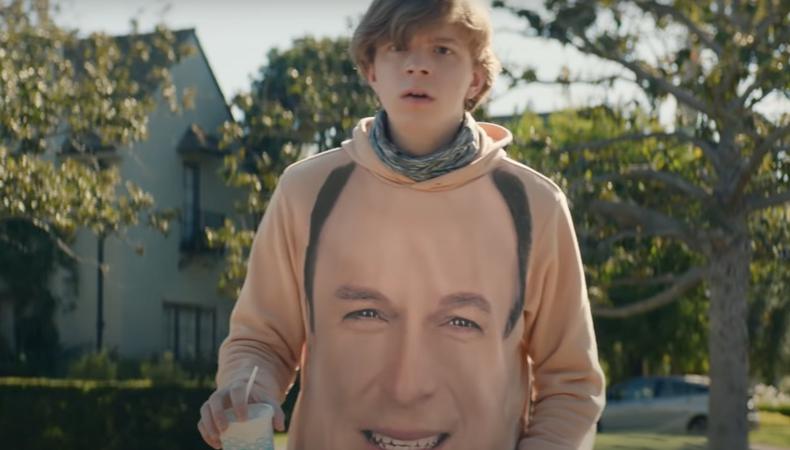 The commercial and branding space for actors has never looked more like the real world than it does today.
Ashley Partington, the head of A3 Artists Agency commercial and endorsements, does everything from securing celebrity endorsements (like Jason Alexander's recent Super Bowl spot for Tide) to working with first-time commercial actors. Here, she breaks down what you need to know about working in the branded space.
There's a bubbling demand for authenticity in the commercial space. How have you seen the talent pool that you're representing in the commercial space change?
First of all, in general, authenticity is our favorite word, whether you're a brand-new actor or an actor who has been doing it for a long time. You just want to make sure that you're doing something that feels authentic to you.
When I started in commercials, we were still [doing] that kind of classic, old school–type commercial, where you're holding up a product and smiling and selling it. Over the years, it's changed quite a bit. Commercials are very reflective of the times, and they need to be, because they need to appeal to the market that's buying them.
Today, we're looking at much more multiethnic talent, at multicultural talent—not just race differences, for example, but also gender identity differences. All of that now is being represented in commercials and branding. Five years ago, it was a brand-new thing to cast a trans woman or a trans man or a nonbinary person. Now, we see it all the time, which is super exciting. But then it just means we have to make sure we find really great talent that also fills those categories that are now coming up a lot more often in the space.
What qualities make an actor good for commercials?
It's confidence. You're not going to have time to develop a character; you're not going to get scripts ahead of time, days in advance, to really properly prepare; it's not going to be a big monologue of dialogue, if there is dialogue. On the commercial side, [you should] walk into the room, be your best self, and just be excited and confident that you're there because you are supposed to be there. And just have fun with it and run with it. Don't be afraid to make a mistake.
My actors who have had the most success, they do make mistakes and they laugh at themselves in the room; and that's what ends up booking the job. People who are afraid to make a mistake or are trying really hard to figure out what the people behind the desk want them to be, that's where they get caught up. It's not supposed to be super stressful. We're supposed to have a good time. A lot of commercials are improv-based; you're just going in there and selling a product and having a good time doing it. And that's what the client and the brand really respond to
How do you field submissions from unrepresented talent, and what are you looking for when you're building your roster at A3?
We definitely look at résumés, but we also love people who are just starting out; we love to be part of their growing process, to help them pop and expand. We're always excited to see newer faces, and we want to be able to introduce newer faces to the market as well. But, you know, [education] is super important. So even if you don't go to a big, fancy school, still taking classes and [having] just a little bit of experience as to what we're going to expect of you really puts you ahead of a lot of people that haven't had that opportunity.
I always recommend, if you have a friend that has an agent or manager, ask them to pass your materials on. I'll always look at a referral. I'll always take it much more into consideration.
And Backstage is such a useful tool. There are incredible listings for nonunion opportunities, as well as immediate opportunities. And when you're just starting out, it's OK to be doing nonunion stuff. That's where you're going to get your experience. Everybody has to start somewhere. Just self-submitting and getting those little opportunities and getting a feel for what it's like will make a big difference in the long run.
This conversation has been condensed for length and clarity. This story originally appeared in the June 24 issue of Backstage Magazine. Subscribe here.
Looking for remote work? Backstage has got you covered! Click here for auditions you can do from home!