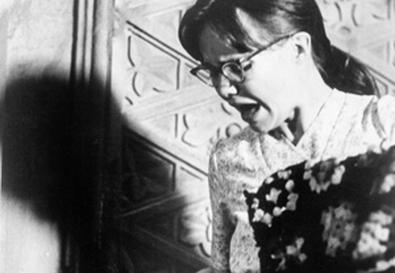 My favorite performance of all time is Sally Field in "Sybil," the 1976 NBC TV movie based on the true story of a woman suffering from multiple personality disorder. She had to play so many different characters in the same body, and she did a phenomenal job. She completely transformed into each in such a full, colorful way. There's not one personality that's like the other, from the voices to the mannerisms to the looks on her face to the body language. It's a completely different person every time. She encapsulates that disorder.

I saw it on Netflix a few years ago. I try not to look at performances of other actors as something to take from but more as something to appreciate and to strive for. What she did in that role is something that I want to do in my career -- which is to play as many different characters and scenarios and genres as possible. I just like to be a different person in every role. It's especially amazing when you think that they were probably on a tight budget since it was for TV as opposed to film, and they would have had to do fewer takes of each scene. I can imagine it was very difficult to go from personality to personality in such a short time frame.

Also there were no wardrobe changes. Sometimes the wardrobe helps you to transform into that character. I know when I did "Fly Away," playing an autistic teenager, the wardrobe was a critical element. It really makes you feel like the character and helps you adapt. In some of the scenes where Field is switching personalities, she's not switching hair and makeup. She's switching people, and that's a real feat. There's a moment when Sybil's stepping out of a carriage with a man she's been dating [Brad Davis], and she changes from this shy, childlike version of herself into the polar opposite -- a very adult feminine woman. The changes are just phenomenal. I can't imagine going in and out of those. It's an acting challenge I hope to get the chance to take one day. Until then, words can't describe how much I appreciate her work in that.

Another scene that really stands out for me is the moment when Sybil and her psychiatrist (Joanne Woodward) are sitting out in a field and having a picnic. The doctor is hypnotizing Sybil and introducing her to all her other selves. It was a sweet, genuine moment that brings together the film.

Field is really fascinating to watch in this as she is in all of her work. This is the woman from "The Flying Nun," and she went on to win two Oscars and do "Sybil" and "Brothers and Sisters." Her career has just gone all over the place.

Ashley Rickards is best known for her lead role on MTV's "Awkward." She has been seen onscreen in "Fly Away," "Gamer," "Spoonfed," and "Sassy Pants."