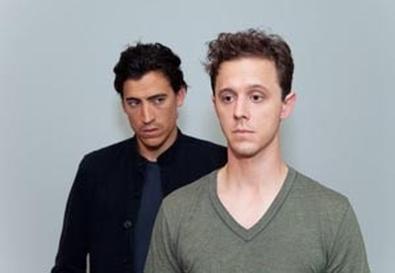 In this reworking of his 2008 play of the same name, Erik Patterson eloquently examines two of the more perplexing phenomena produced by the AIDS epidemic: men who deliberately choose to become infected, and others so angry and embittered by their affliction that they seek to infect others. Ted (Joe Egender) is a young, painfully vulnerable gay man who's trapped in his own closet, so fearful of revealing his homosexuality that he remains a virgin throughout his high school and college years. His one attempt to come out—to his parents—is disastrous. They reject and ostracize him, and only his teenage sister Sophie (Sarah Foret) remains loyal. He comes to Los Angeles to seek the life that has previously eluded him, but he's baffled by gay mating rituals. Resorting to the Internet, he meets and falls in love with Henry (Jeremy Glazer), and Henry seems to return his feelings. But Henry is HIV-positive and refuses sexual relations with Ted for fear of infecting him. Desperate for love, Ted naively decides he must deliberately become infected in order to win Henry, so he takes up with Rigby (Andrew Keegan), who is HIV positive and addicted to bare-backing. The results are disastrous for all.
In this moving and provocative play, Patterson finds unexpected comedy in grim situations. Its major flaw is its bifurcated plot, which abruptly shifts from Ted's story to Rigby's. Keegan's performance is strong enough to bridge the gap better than in the play's previous production, but Ted's abrupt disappearance is still dismaying.
Director Neil H. Weiss has assembled a handsome, terrific cast with no weak links. Egender makes Ted's perplexity totally credible, and Keegan finds unexpected emotional depth in Rigby. Glazer creates a winning portrait of karaoke-singing Henry, and Foret is deeply touching as sister Sophie, forced to grow up too quickly. Carter MacIntyre is hilarious as a vain, sex-crazed gym-bunny, and Brian Unger is wonderfully eccentric as a closeted gay agent who insists, against all evidence, that he's straight. Kyle Jordan appears briefly but tellingly as a feckless, drug-addled kid.
Presented by and at the Macha Theatre, 1107 N. Kings Road, West Hollywood.
June 12–July 19. Thu.–Sat., 8 p.m.; Sun., 7 p.m.
www.brownpapertickets.com.