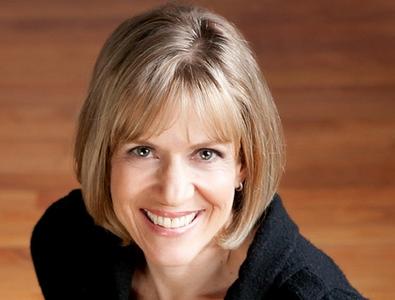 I never met an athlete who wanted to be on a losing team. They know that being good at what you do may get you in the game, but it won't win you a championship trophy. The same is true for actors. Your team matters.
Picking the right agent and/or manager, the "team," may be just what you need to help you succeed in this business. Your team can be comprised of you (the player) and your agent; you and your manager; or all three of you. Knowing the right questions will help you determine what is best for you.
How do you best prepare for the interview? First, make sure you know the roles of both agent and manager. In a nutshell, the agent is franchised with the union and able to procure auditions for you. The manager plays a more supportive role as they help you cultivate your career. A manager can be an integral part of your team when you are just entering the business or when you become more successful. They tend to work with fewer clients than the agent and have more time to guide and advise you. You want to find someone who believes in you wholeheartedly and will do whatever it takes to move your career forward.
Get familiar with the company you are interviewing with beforehand. Research them on the web, and ask colleagues what they know about them. You may feel more self-assured if you prepare ahead of time with some questions for your interview. Here are a few tips to get you started.
1. What is the difference between an agent and a manager? You did a general mailing or you were seen in a performance, and both managers and agents wanted to meet with you. You may think you know the difference, but finding out how they define their role will be very informative. What is the agent's role? What will the manager do for you that the agent doesn't? How do they work together? Each agent or manager has their own style. Listen carefully. It's not only what they say but how they say it that will help you know if they are the right match for you.
2. If I sign with a manager, do I need to be signed with one agent or will I freelance with many? Years ago, managers submitted directly on projects without an agent and used an attorney to negotiate the contract. This is still a grey area. Some continue to work this way. In the world of child actors, it is very common to work with a manager and freelance with a few agents. Whichever agent calls the manager for the client first, wins. Today, many managers sign their clients to one agent and collaborate as a team. Find out how your prospective rep works and make sure it will meet your needs.
3. What is the difference between a freelance agreement and signing with one agent? It is typical to sign a one-year exclusive contract with an agent and a three-year contract with a manager. It is also possible to work on a handshake or freelance with several agents. Offering you a contract may give you a sense of security knowing your rep is committed to you. Ask the company you are interviewing with how they operate and see if it will work for you.
I'm sure you are flattered and excited to be interviewing with the agent and/or manager, but remember, you are hiring them. Ask questions, get informed, and listen carefully. This is an important decision, and you want to make sure that it's a good fit.
Tune in next week for Part Two on how to best prepare for your interview.
Master your craft, empower yourself, and enjoy the journey.
Denise Simon is a New York-based acting coach and career consultant who has been involved in the entertainment industry for more than 25 years as an actor, teacher, director, and personal talent manager. For 10 years, she was an associate with Fox Albert Management, one of the leading talent management companies in New York, where she managed such clients as Scarlett Johansson, Academy Award winner Mira Sorvino, Lacey Chabert ("Party of Five"), and Judy Reyes (NBC's "Scrubs"). Denise has coached hundreds of children and young adults appearing regularly on Broadway and in television and film, as well as educating parents on the business of show business.
You can visit Denise on the web at www.simoncoachinggroup.com and like her on Facebook and follow her on Twitter.