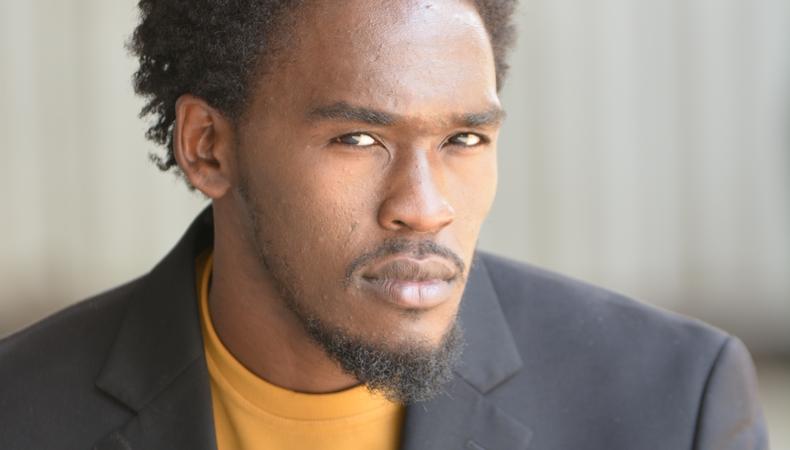 J.R. Seay is proof that athletics and the performing arts can overlap in surprising ways. The Miami native, who now lives and works in the flourishing Atlanta market, got into the film and television world by way of the NFL.
After an unfulfilling run as an arena football player, Seay took a chance working for friend Derrick Michael Reyes' (now defunct) studio, No 2nd Takes. There he served as a production assistant, camera assistant, and lighting assistant, helping out wherever he could. It wasn't long before higher-ups in the entertainment industry started taking notice of the young go-getter.
Soon enough, Seay was on deck stunt doubling principal actor Caleb Castille on 2015's "Woodlawn," a historical football drama, alongside such Hollywood stars as Sean Astin and Jon Voight. Since then, Seay has worked steadily in the Southern markets on sports-driven films and TV series including "Million Dollar Arm" and "Necessary Roughness."
Growing up in Miami, the athlete-turned-stuntman claims he "had no idea about the possibilities out there"—and attributes his success as an adult mostly to professionalism. What is the definition of a professional to the stunt performer? It takes three things, he says.
"I made great connections at Game Changing Films and their casting department. I made a great impression. To be a professional you need to be prompt, to communicate—especially when it comes to answering email and text right away—and to be honest. Being on set, you hear endlessly 'be professional' and people wonder what that means. Do what you need to do, treat it like a job, and you'll get work."
Seay is now fully committed to the stunt industry in Georgia. "We [the stunt community] are building a home here in Atlanta where talent can come train daily and build on the skills needed to be successful in this industry." Seay has also teamed with stunt coordinator Danny Maze to develop D-Bat, a physical training program in Marietta. Currently focusing on strength, conditioning, and endurance, the stuntmen plan on starting programs for stunt-specific training.
Seay, who picked up his stunt training from fight designer Jason Croom, encourages those interested in stunts to enroll with experienced coaches. "Basically they walk through the choreography of fight scenes and stunts and teach you how to fall properly and take a hit. That helped me to understand what the camera can and can't see. Instead of actual live fighting, it shows you how to open up your body in certain ways, which is the basic fundamental of being a stunt person."
What is Seay doing when he's not traveling throughout the country for a shoot? Helping inspire young athletes such as himself. Seay is co-founder of Take Off Performance, a company that trains young athletes with dreams of achieving great things in sports after high-school.
"Unfortunately, when I was a teenager, I couldn't afford $14,000 to train to be pro. And a lot of kids can't do that either. I didn't know there was a whole world out there and a whole range of opportunity for athletes like me. In our program we help kids who lack self-confidence and self-esteem. Once you've got that mentality, your whole dynamic—in life, on the field, in the court, and on set—can change."
Inspired by this post? Check out our Atlanta audition listings!