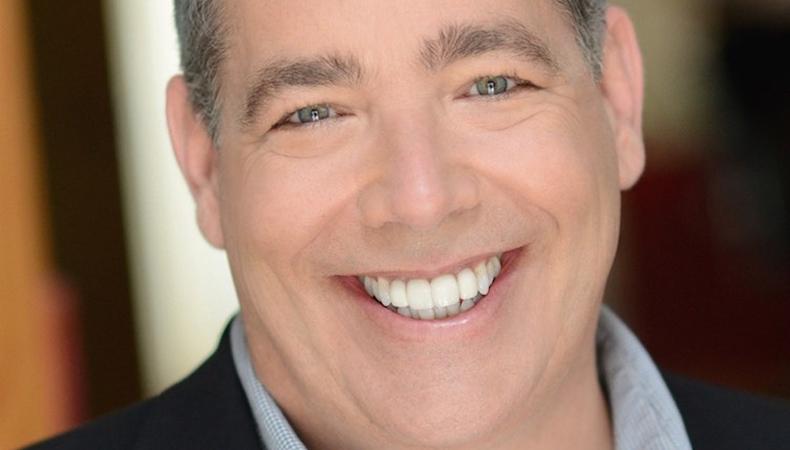 Though you can easily hear years of Los Angeles- and Chicago-born sarcasm drip from his responses, Robert Mello is a romantic at heart. In the Atlanta film and TV market, where everyone scurries to nab a recurring role, the coach's simple query is, "Where's the acting class?"
The lauded producer, teacher of Sanford Meisner's technique, and sometime actor (in everything from feature film "Prisoners" to TV's "Devious Maids" to Pinch 'n' Ouch Theatre) believes in an intense approach to training for stage and screen. Enjoying his fifth year as a Georgia transplant, Mello feels he's just starting to change the Southeast's skepticism to study such conservatory-level acting. He tells Backstage what really makes an actor.
Why teaching?
I can push people to explore every nook and cranny of themselves and I'm not afraid to say, "Hey, you can truthfully play a murderer." I know that's a weird compliment. I'd find myself in my car driving home and instead of thinking about my next audition, I'd be consumed with how to push my student to another level. I'm driven by the fact that art can change lives. One of my students told me, "Rob, you're such a romantic." But I believe it. However, on a non-romantic note, actors contribute billions to the economy. We sell shit. And I feel actors get short-changed. I tell people, say you're at a bar and telling someone you're attracted to that you're an actor; if you sense that they roll their eyes, tell them to go fuck themselves and walk away. Because I think [acting] is noble.
So, how does an actor sustain that noble view of art?
It's either there or it isn't. I think a lot of people don't know what acting involves and I think there's a difference between being a romantic and delusional. Atlanta is shifting because it had all these movies popping up to film but the pool of well-trained actors was relatively small. So you might have done some community theater, but [if] you looked like a mortician, you landed "The Vampire Diaries." That person thought of themselves as an actor and their neighbor says, "Well, Bob's hardly trained at all. I can be an actor too!" When I came to Atlanta I had to sell the idea of studying a specific technique as much as the [Meisner] technique itself; the majority of classes here were about auditioning.
What do you look for in a student?
Do they have a credit card? A checkbook? [Laughs] No, I don't go over 14 students in my intensives. I look for some intelligence. I try to suss out what they want to do with acting. Everyone starts from the beginning, though. Even if Meryl Streep came in to study, she'd have to start with our first workshop. I try to get an idea if this is in their heart or if they're a wannabe. Because if your heart's in it, I'll do almost anything for you. But, if I smell "I just want to be a star," you will still get my attention, but I won't put any extra; I won't be thinking about you on that ride home.... I sound like I'm 80. Get off my lawn, kids!
What are your long-term goals in terms of teaching Atlanta actors?
Atlanta has been really great to me. I went from guest teaching to my own one-room studio to now four classrooms to bring in other teachers. But I want to eventually go past the Robert Mello Studio. I don't want to be the main draw. I really want to open a conservatory because the Southeast doesn't have a private conservatory like the ones you see in New York or L.A. where you can do a two-year program with a well-rounded acting education. Actors Conservatory of Atlanta would be nice. Because, really, I'm not the only guy.
For more information on Mello's studio, its Meisner program, and its many teachers and ongoing workshops, check out the official website.
Inspired by this post? Check out our Atlanta audition listings!