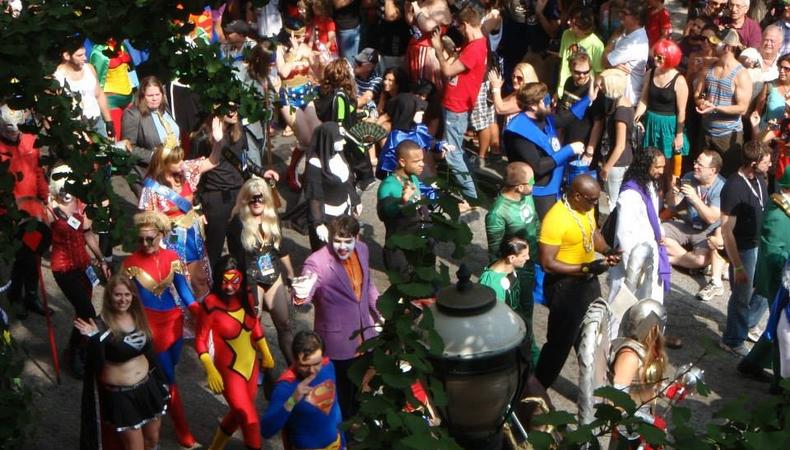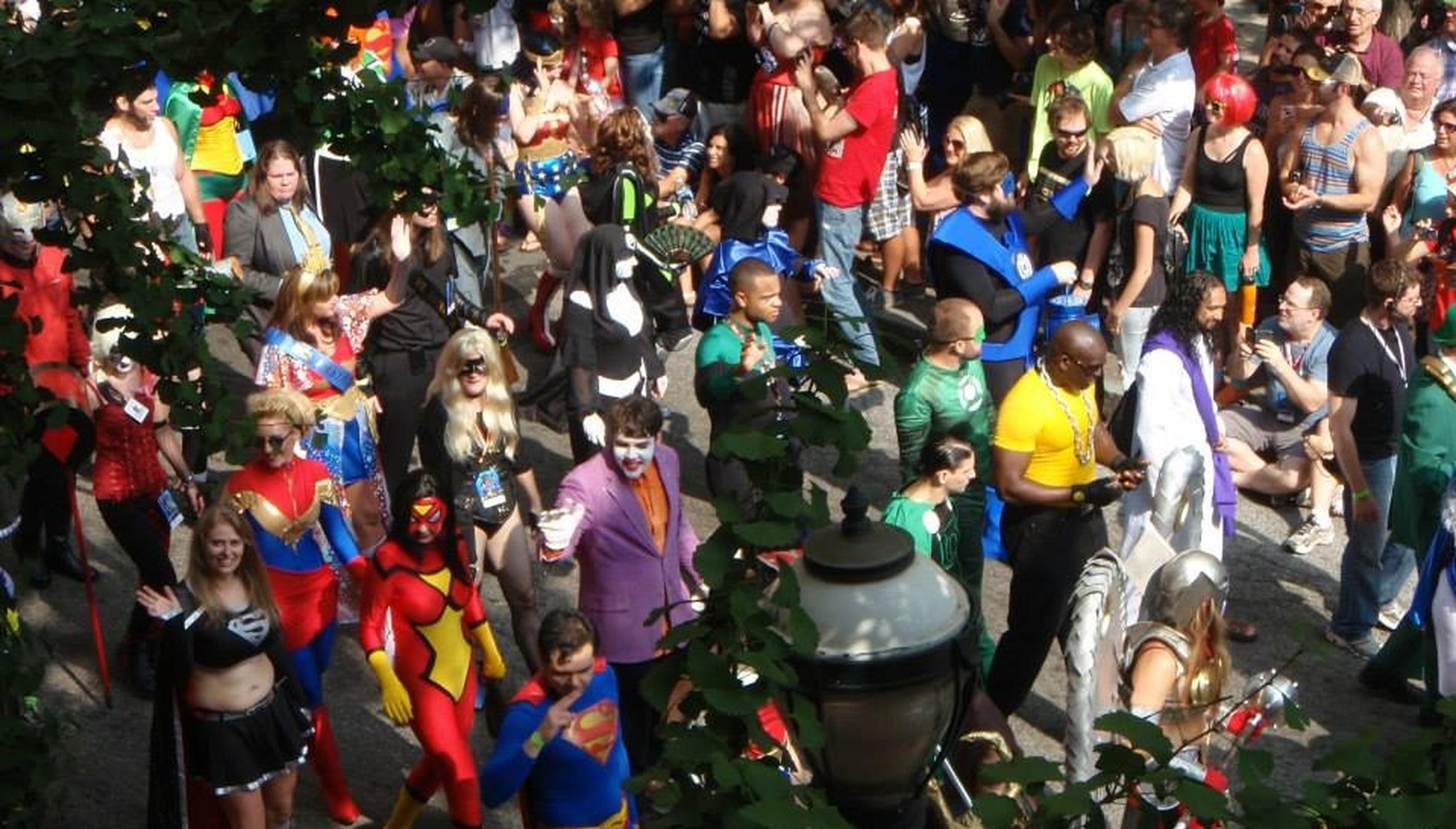 Summer officially begins next month, which means geeks across the country will be preparing for the pop culture extravaganza that is 2015's Comic-Con International: San Diego. But San Diego isn't the only place to find star-studded conventions filled with elaborate costumes, celebrity panels, film screenings, and other fanboy/girl festivities. In fact, Atlanta is home to many such cons, the most notable being the Labor Day weekend spectacle known as Dragon Con. Before we get to that end-of-summer celebration, here's a look at a few of Atlanta's cons happening over the next few months.
TimeGate Convention
British sci-fi favorite "Doctor Who" spans space and time. But its cult following also spans across the pond, celebrated each year with the TimeGate Convention. Taking place May 22 to 24, 2015's TimeGate Con features an impressive guest lineup of authors, filmmakers, musicians, historians, and Doctor Who personalities such as Katy Manning and Michelle Gomez.
MomoCon
It was only a few years ago that MomoCon was a free event for fans of anime, gaming, and cosplay. As one of the country's fastest-growing all-ages conventions, MomoCon has busted out of its previous locations, taking place May 28 to 31 at the Georgia World Congress Center. In addition to an array of comic illustrators, video game developers and animators, are actors and voice talents such as Crispin Freeman, Amanda Miller, Marianne Miller, Sarah Anne Williams, and Keith David. MomoCon also features anime screenings, voice acting panels, cosplay workshops, and autograph sessions.
Sci Fi Summer Con
Focusing less on big-name guests and more on the sci-fi fan experience, Sci Fi Summer Con is, for many locals, a pre-game for the mammoth Dragon Con festivities in September. Taking place June 12 to 14, SFSC features independent filmmakers, actors, screenwriters, artists, and musicians looking to make a personal connection with attendees. Costume contests, Nerf-gun wars, film screenings, panels, an art show, and late-night raves are just part of the fun.
Southern-Fried Gameroom Expo
The inaugural Southern-Fried Gameroom Expo took place last year and instantly established a high score. The retro gaming convention puts another proverbial coin in the slot June 19 to 21 with another weekend of arcade gaming, pinball tournaments, and guest appearances. From musical talents such as voice actor Jerry Buckner (who co-created the '80s hit "Pac-Man Fever," as well as the "Wreck-It Ralph" theme song), to top-scoring arcade gamer Billy Mitchell (star of the 2007 documentary "The King of Kong: A Fistful of Quarters"), to rooms filled with playable pinball machines and arcade games, the SFGE also features screenings of several video-game themed films.
Atlanta Comic Convention
Held four times each year, the Atlanta Comic Convention is a one-day event featuring dozens of comic book and action figure vendors, a wide range of comic book artists, the occasional professional wrestler, and zombie actors from "The Walking Dead." The 2015 event talkes place August 16, with voice actor Mike Nicolosi (best known as the Clown in "Spawn") already announced to appear.
Dragon Con
Like Comic-Con, Dragon Con means something different to anyone who attends. Cosplayers work on new creations to debut at Dragon Con in hopes of winning various costume contests. Fanboys and girls go to meet their favorite actors, authors, artists, and musicians. Others go strictly for the nightlife, which includes pro wrestling, the National Puppet Slam, burlesque, goth bands, raves, and a live performance of "The Rocky Horror Show." From its prestigious short-film festival to an impressive list of guests including stars of TV shows like "Arrow" and "The Flash," Dragon Con has something for just about everybody, especially those with a penchant for theatrics.
Inspired by this post? Check out our Atlanta audition listings!