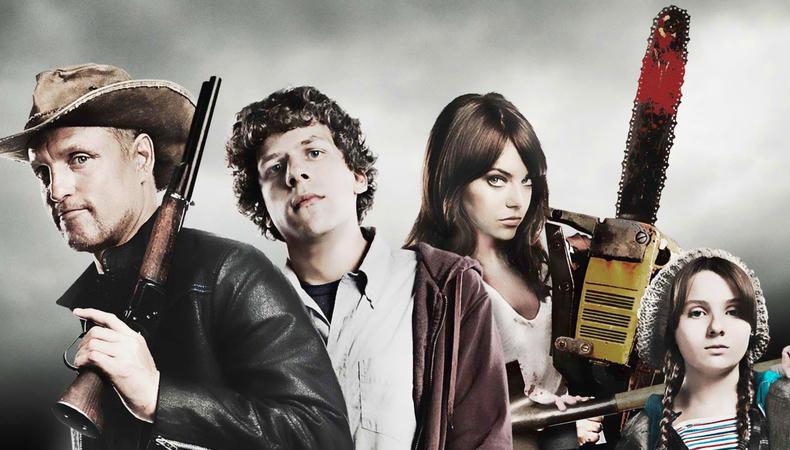 Hey, Atlanta! Stay in the loop and be sure to check back every week for projects currently in production in the place you call home. Here's the 411 on what's filming big and small in your city.
"Zombieland 2"
With "The Walking Dead" regularly in production (and currently casting) in the city, Atlanta appears to be a hotbed for zombies. Now, as "Zombieland 2" begins filming this coming week, the hoard only gets bigger! The sequel to the 2009 action-horror comedy began filming Jan. 28 in preparation for its scheduled Oct. 11 release.
Jesse Eisenberg, Emma Stone, Woody Harrelson, and Abigail Breslin are all reprising their original roles, which is set to reunite Columbus, Tallahassee, Wichita, and Little Rock as they "move to the American heartland [to] face off against evolved zombies, fellow survivors, and the growing pains of the snarky makeshift family." Additionally, it was announced on Jan. 29 that Rosario Dawson will also co-star in the project from Sony. Ruben Fleischer has returned to direct the flick, and so has casting director John Papsidera. Make sure you keep track of the production for any casting opportunities!