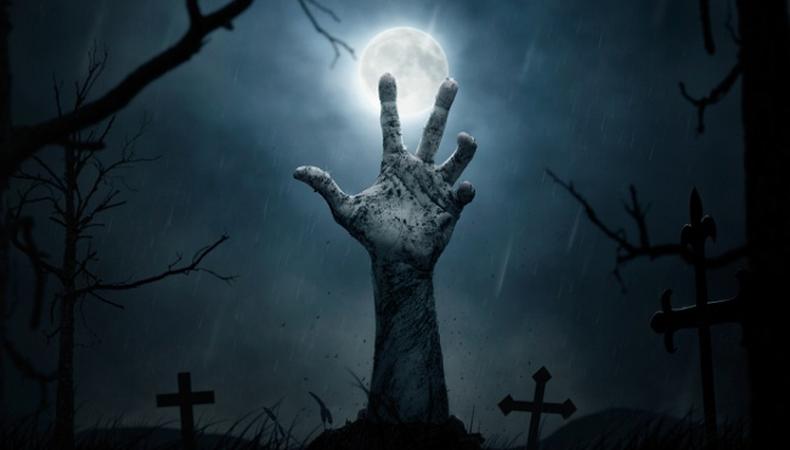 For many, October is a time for zombie flicks, slasher gore, and other horror films to help get in the mood for Halloween. With several film festivals and conventions catering to monsters and mayhem, Georgians have numerous options when it comes to finding obscure and independent scary movie selections. To help you dig up some scares, here's a list of horror film festivals in and around Atlanta, a city known for zombies and other strange things.
Monsterama (Oct. 7–9)
The third annual Monsterama convention celebrates classic horror films with monster makeup panels, photo ops with actors, and 16-millimeter monster movie screenings. Films being shown over the course of the weekend include "Bram Stoker's Dracula," with live commentary by vampire author John Edgar Browning; "Nosferatu," with a live score performed by Valentine Wolfe; and a Silver Scream SpookShow showing of "Starcrash" hosted by Professor Morté and the film's star Caroline Munro. Also on hand will be James Marshall from "Twin Peaks," "Gremlins" star Zach Galligan, Hammer Films heroine Suzanna Leigh, and others.
Atlanta Horror Film Festival (Oct. 13–16)
Now in its 10th year, the Atlanta Horror Film Festival boasts five feature films and 72 short films from around the world, with a focus on local filmmakers. This year's selection includes a diverse array of horror films including comedies, animation, and more traditional thrillers. Filmmakers such as Tim Richardson, whose award-winning zombie short "A Girl and Her Zombie" is included in the I Ate Your Guts: Zombie Shorts block, will be on hand for screenings and after-parties. This year's festival also moves to the famed Plaza Theatre its first three nights before moving to the Mammal Gallery for closing night.
HorrorQuest Film Festival (Oct. 14–16)
Held at Georgia State University's Cinefest Film Theatre, HorrorQuest celebrates its sixth year of independent horror movie screenings. The lineup for 2016 includes the American premiere of the Christmas-themed Santa slasher "Good Tidings," the world premiere of numerous short films, the zombie comedy "Chomp," and films such as "The Barn" and "Peelers" that have already won awards at other festivals. Perhaps the most appealing part of HorrorQuest (for fans and filmmakers alike) is that all screenings are free to attend and there are no set submission fees.
Buried Alive Film Fest (Nov. 17–20)
While other local horror film festivals help Atlantans get in the Halloween spirit, the Buried Alive Film Fest keeps that spirit alive well into November. For its 11th year, the festival expands from two to four days and moves to 7 Stages Theatre. Though this year's selections have yet to be announced, Buried Alive is known for featuring international and national independent shorts and features, as well as numerous locally produced films ranging from black comedy to grotesque gorefests. With two additional days of programming, this year's festival is shaping up to be the biggest one yet.
Don't forget to check out (and even bookmark) our Atlanta audition listings!