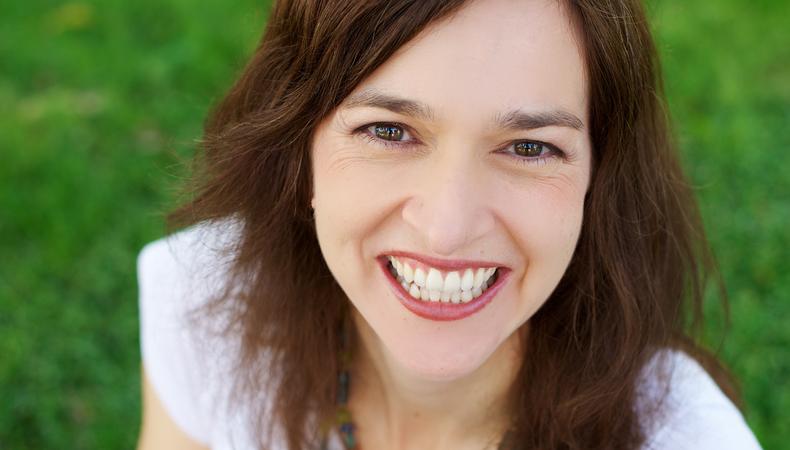 "The play is the starting point," says Rachel May, artistic director and co-founder of Atlanta's Synchronicity Theatre. "But then we want it to inspire conversations and really foster connections and allow people to hear one another." Suffice it to say, the company produces works that really give people something to talk about—like the Tony Award-winning "Eclipsed," for example, Danai Gurira's play about Liberian women's struggle and resilience amid civil war (which ran on Broadway this spring in a production starring Lupita Nyong'o).
A part of the company's upcoming 19th season, "Eclipsed" also demonstrates the particular theme Synchronicity always seeks to cover: women. About 85 percent of the plays they produce are by female playwrights, and they often include strong roles for female artists. "We are very intentional about ensuring that the plays we look at and the subjects that we address in the plays are important to women, or are bringing women's voices forward," May explains.
Regardless of what subject Synchronicity is tackling, it all goes back to that desire to feed discussion. "For us," May notes, "it is really important to put fantastic theater on stage, but it is equally if not more important for us to use that theater as a spark to amplify community connections and dialogue." For each show, they create a number of partnerships with local organizations to join them in conducting and moderating post-show discussions, or creating analogous artistic experiences or educational programming. Previous collaborations have included an art exhibit at Emory University that tied to a production and a discussion at their arts and ethics department, and a program with the National Center for Civil and Human Rights.
Combining media isn't anything new for May, though. A performer first, she was also a visual artist and got into painting, which led to set design, the career path she initially thought she would follow. But when she took a directing class during college, she realized that role would allow her to utilize all sides of her creative self.
"I consider myself a collage artist," she says. "I think I'm good at bringing out the best in people and taking a whole bunch of different ideas and bringing them together to a cohesive vision. I really enjoy being a part of each element of the process and helping bring that to fruition. And I just love designers and I love actors and I think they're brilliant and beautiful and wonderful. It's a great privilege to kind of be able to be the chef and bring all of the wonderful ingredients together."
If you want to be one of those ingredients in an upcoming production, you're in luck; Synchronicity is currently in the process of auditioning for the 2016–17 season. Synchronicity attends the Unified Auditions in Atlanta each year, and then asks a pool of actors to come in for invited auditions. Those actors include those seen at Unifieds, and some who have sent in headshots or simply emailed, asking for the opportunity to try out for a particular role. (In other words, now's the time to get in touch!)
READ: "2 Days, 50 Atlanta Theaters, and Dozens of Actors"
For those that do get to audition for May, make sure you're not just acting from the neck up. "They have to have the technical skills. For me, that means they have to fully embody a character from head to toe," she says. "They need to be able to handle text. They need to be able to 'walk and talk.' "
And if you're prone to letting nerves get the best of you, May has some tactical techniques that she suggests for actors, like creating a one-page document that reads, 'My audition is in 10 minutes, I need to remember to...' and 'My audition was 10 minutes ago, I need to remember to...' with three responses for each. "I think actors' pre-audition brains work a lot better than their audition brains, so it's kind of a little cheat sheet," she explains. "Actors all the time go too fast. So you might put down, 'I need to remember to slow down,' for example."
As for the post-audition aspect, it's about making sure to take care of your heart. "A lot of actors who care so deeply about their work, they walk out of an audition and they beat themselves up about everything that they could have done differently and they could have done better," May says. "I would fill out 'I need to remember to call my mom,' because my mom always says good things! Whatever it is. Really take care of yourself and make sure you don't allow that to define you."
Want to take center stage in Atlanta? Check out our Atlanta audition listings!
For more audition advice, check out our YouTube channel: