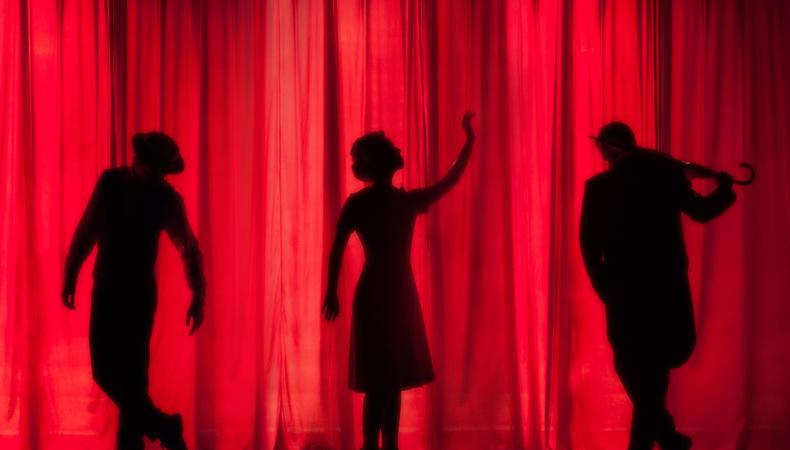 The artistic director position at the Atlantic Theater used to be a three-year gig, so when Neil Pepe volunteered to take on the job nearly 22 years ago there was no way of knowing he'd still be at it today.
"The artistic director position was one we voted on yearly and no one really wanted to do it because it didn't pay much and you had to basically do a lot of the work to keep things up in the air," he says—his predecessors being Mary McCann (now the executive director of the Atlantic Acting School), Clark Gregg, and Scott Zigler.
"Scott was kind of at the end of his three years so I raised my hand in 1992. I raised my hand thinking it would last a year or two at best 'cause it really terrified me," says Pepe.
But not only has he kept the company from burning to the ground, he's helped it thrive and become a staple in the New York theater world.
Everything You Need to Know About Auditioning
In the 30 years since he's moved to NYC, Pepe's continued to act, manage the company, and direct numerous plays, including Broadway's "Speed the Plow" (written by Atlantic Theater Company co-founder David Mamet) and "Hands on a Hardbody."
In addition to his director's lab for actors—which he says is "kind of half business and half technique in terms of understanding the business of working on plays"—Pepe offers his advice to Backstage readers.
Be a "habitual problem solver."
"Whatever you can do to cultivate that sort of habit of solving problems, it will help you with your career," Pepe says. "I guess what I mean by that is there's sort of two roads to go down: one where you can see possibility in challenges [and one where] you can see all the reasons that it's not going to work and that there's somebody else to blame for it and, 'Why doesn't everybody recognize how talented I am?'—so I think doing whatever you can to cultivate becoming a problem solver is a big one."
"Do five things or 10 things a day for your career."
Pepe hasn't gotten to be where he is by taking days off, so he urges actors to keep active in their careers. "Make a list at the beginning of every day, whether it's reading a play or making a phone call to a casting director or working on your voice or getting some exercise or watching a film 'cause you want to learn about a particular actor that you think is good or reading a book—things that you always feel are moving forward your career.
"If you do that every day…it's the multiplication: Ten things a day, seven days a week, and then months, and then you look back at the end of the year and say, 'Wow, I've actually done a lot for my career.' And that's the kind of thing that adds up."
Know the basics.
Pepe says he continues to be surprised by how many people overlook the basics. "Learn your lines and know them inside and out—know them so well that you're bored with them. And a lot of that is boring busy work but it makes everything easier. Just know that inside and out 'cause you'll be ahead of the game.
"Be on time," he adds. "You know all these things sound so basic but the fact of the matter is there are many people that aren't on time and if you aren't on time three or four times in a row, everybody notices it.
"At the end of the day, what everybody's judging you on is your work and your comportment as an individual and as we're thinking about hiring somebody for a role we not only wanna know that they're good at what they do, but that they're decent, hard-working people with great attitudes who are also going to work to make the production and the role everything that it can be. So comport yourself with grace, professionalism, and work hard."
Realize that nobody owes you anything.
"More and more I've lived by the adage that nobody owes you anything," Pepe explains. "It's just helped me in looking at anything that I've been able to do as a gift, because when I think I'm owed everything then I sort of have this attitude of, 'Why am I not all the things that I wish I could be?' as opposed to, 'Gosh, I'm so lucky to be able to direct one or two plays a year, to be able to work with extraordinary people, to live in a city that I've always wanted to live in that's surrounded with incredible people.' "
"Find the relaxation within the work."
Pepe doesn't consider himself to be a particularly religious person, but when he met Sister Janice Ryan, a Sister of Mercy, 25 years ago, something clicked. "She said to me, 'One of the keys is finding the relaxation within the work'—finding the joy within the work as opposed to approaching your life like work, and [then you] can't wait for vacation. So finding a way to find the joy and relaxation within the work is huge 'cause if you don't find that you're gonna be longing for vacations your entire life."