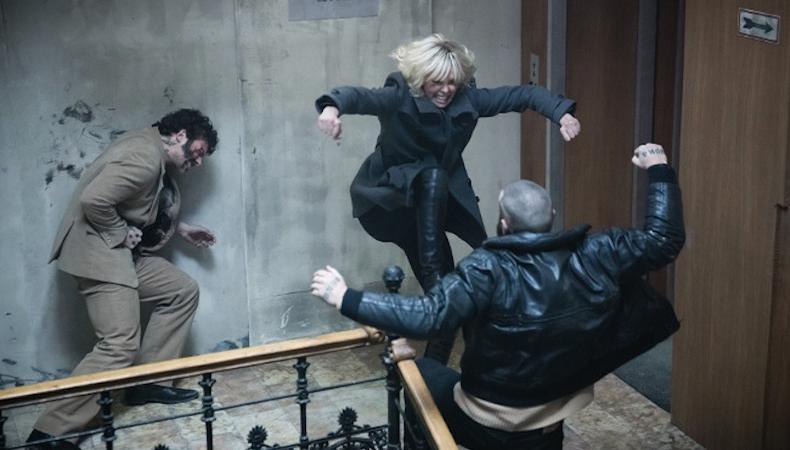 The audition process is in many ways like the pursuit of a soulmate—the search for true love, that one role that was made for you. When it came to finding the right actress to portray Agent Lorraine Broughton in his hotly anticipated "Atomic Blonde," director David Leitch says the comparison rings true on the other side of the table.
"It's kind of a crappy thing to say about the audition process, [but] sometimes a character is just made for one person," Leitch tells Backstage of landing on Charlize Theron to play Lorraine. "Great actors can transform, but sometimes there's just this person who speaks right to the role. When they walk in the room, you know they're that character. That is something you can't teach an actor; that's something that's luck and chance."
"Atomic Blonde" marks Leitch's first solo feature directing gig after co-directing Keanu Reeves starrer "John Wick" alongside Chad Stahelski. While he had to go it alone on this, it wasn't without Academy Award winner Theron packing an extra punch—literally. Catapulted into the dissonance and chaos of Cold War–era Berlin, Theron's MI6 agent must uncover why a fellow undercover agent was shot dead point-blank while preventing dozens of other agents from succumbing to the same fate. Lorraine stakes her faith in station chief David Percival (James McAvoy), though, as a seasoned expert in espionage, she knows she can't trust anyone.
READ: Thinking About Getting into Stunts? Here's What You Need to Know
Leitch himself is a seasoned veteran when it comes to stunt work. He's worked on over 40 films, including "Fight Club," "300," and "The Bourne Ultimatum." He says his experience in that department was a "great feather in the cap" when building trust on the action-packed film.
"There's a lot of trust from my cast when it comes to stunts," Leitch explains. "[After] years being a stunt coordinator and performer, I can speak from experience and say, 'This is going to work,' and 'You're safe.' They'll hear that and listen and take the step off the ledge that they need to take."
Leitch and his "Atomic Blonde" cast and crew had a motto on set: "Bold choices," he says. "You have to make bold choices to be noticed." This philosophy inspired Lorraine's style beyond her titular dye-job, as well the flick's action sequences and overall color palette and aesthetic.
Leitch explains that Theron, too, wasn't afraid to make bold choices. "You just couldn't ask for a better collaborator or actor in bringing the nuance that was needed," he says. "She worked so hard to make that real and allowed me to shoot her in the action. That's another thing you don't always get with actors: She has an affinity for it, and she trained her ass off."
Leitch's varied experience on film sets for the last two decades has taught him the value of actors who know a bit of stunt work. He says actors should hone in on one specific skill. Daring to train in something outside your comfort zone may be the greatest risk you take as an actor, but it's one that pays off.
"Some actors have an affinity for dance and they should explore it, train in it, and get good," Leitch says. "Then, when there is an opportunity for a film that requires an actor to dance, you have a real bandwidth to use it, as opposed to the typical résumé, [which] lists every ability under the sun but you're the jack-of-all-trades and the master of none. It's good to master one or two. Take up martial arts and get proficient. Take a sword-fighting class. Dive in and immerse yourself in it as you would any other acting class, so when the opportunity comes, that skill can be really utilized and it's not half-baked."
Want to star in an action flick? Check out Backstage's film audition listings!