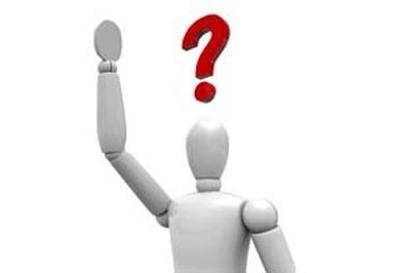 Betty McCormick Aggas
Midwest Talent Management, Los Angeles; clients have recently booked
Nip/Tuck
,
Entourage
I love to attend showcases and workshops. The problem is allotting the time to do so. It's very helpful to see an actor perform in front of you live on a stage. When we're looking to add an actor to our roster, showcases and workshops are a great way to find talent. Most of the time I'm not looking for a particular talent—it just happens. An actor with a certain look and a certain delivery and a certain charisma just strikes me as marketable and worth my time. It's fun and challenging to see how we can help guide and shape someone's career.
Do I attend showcases held as the final performance of an undergraduate program? Yes, when I can fit them into my schedule. Do I attend showcases by groups of actors who've paid for a director, producer, and location? Yes, when the actors are well-rehearsed with scenes or monologues that are well-suited to their abilities and types.
Do I attend showcases in which actors cold-read material given to them at the showcase? Sometimes. An actor who can cold-read well is not necessarily one who can follow through with a defined performance with subtleties. But I can tell from the cold reading whether I like the voice, the delivery, the personality of the performance, the look of the actor, the body language, the craft, and the general marketability of the actor against others of his or her type.
Do I attend showcases that are part of an ongoing scene study class in which the actors are directed by the acting coach? Sometimes. It can be interesting to watch actors work on their craft with direction from a coach in front of their peers and the talent scouts attending, but it can be a long evening. Sometimes too much of the time is spent watching the acting coach and not really getting to see the actors and what they can do.
Todd Justice
The Marshak/Zachary
Company, Los Angeles; clients have recently booked
The Secret Life of the American Teenager, Saving Grace
I do, but they're very specific. I don't go to any random ones. The workshops I attend are usually based at major schools, like the Beverly Hills Playhouse, or a place I may have spoken at before where I know I can find good talent, like Reel Pros or Actors in Action.
It's killing two birds with one stone: I can see a dozen or so actors in a short period of time, and then I'm not bothered by having to take a meeting I may not want. If I know for a fact that I need, say, an African-American actor under 25 and then I go to a showcase where there are two African-American actors, I don't have to wade through interviews. I can see the talent audition for me onstage and then make a decision whether they're for me or not.
Susan Zachary in our office went to the USC showcase, saw an actress by the name of Deborah Ann Woll, and she's now Jessica the vampire on
True Blood
. And I saw another actress by the name of Mandy June Turpin at a Reel Pros event that I was asked to speak at. I signed her that week, and she has filled her résumé with great guest-star roles ever since.
On the negative side, due to changes in the industry, going to showcases to find new talent has been less of a priority, because few casting offices are giving young actors breaks. Casting directors have very little time to pre-read, because often writers aren't getting material to them on time, so they're not seeing newcomers; they're seeing people they've had in front of them before. So on the plus side, if an actor's out there doing the workshops, getting in front of casting directors, it may get them into those auditions where the CDs aren't pre-reading. But if an actor doesn't have credits, which is usually the case with people coming out of those workshops, it makes my job of convincing casting directors to give pre-reads more difficult. It's becoming a thing of the past due to the overwhelming volume of actors being submitted per role.
Elise Koseff
J. Mitchell Management, New York; clients have recently booked
A Little Help,
Farragut North
As managers, we're always looking for new, talented clients, and seeing someone perform in a showcase is a great tool for us. We do try to cover the acting school and college showcases, as well as our own clients when they're doing various theater in New York. I think it's a great idea to get involved with showcases as an unrepresented actor. If the other actors in the show have representation, more often than not their agents and managers will come to see their clients and will in turn see the other actors. It's all about exposure.