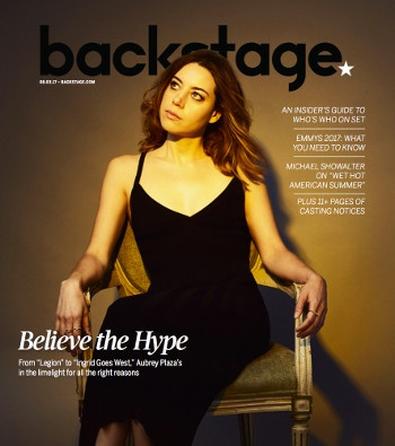 There's a seriousness to everything Aubrey Plaza does. You may not notice it at first, especially since she's known for her specific brand of off-kilter humor. But in talking about one of her latest films, the social media satire "Ingrid Goes West," the Wilmington, Delaware–born actor half-joked that she had moments on set where she thought to herself, I'll cut my arm off! I'll do anything!, to nail whatever scene she was shooting. That's the candid confession of an actor who doesn't take any role she plays lightly, no matter how lighthearted the role may seem.
Not that Ingrid is a laugh fest. The impressionable young woman who spends her days obsessing over her Instagram account may be ripe for a number of easy punch lines, but Plaza works hard instead to unearth the darker undertones of this millennial protagonist. The performance should prove, alongside her stint as the mercurial Lenny on FX's "Legion" earlier this year, that Plaza is more than the deadpan eye rolls she mastered as April Ludgate on "Parks and Recreation."
In fact, Plaza has spent the years since the NBC sitcom went off the air not-so-subtly reminding critics and viewers alike that she wasn't merely playing herself. She's voiced Grumpy Cat in a TV movie, played a wild girl alongside Anna Kendrick in "Mike and Dave Need Wedding Dates," rocked it as Aaron Burr on an episode of "Drunk History," and just this summer donned a nun's habit in the period comedy "The Little Hours."
Nevertheless, April's shadow still looms large. The character's popularity has created an environment where Plaza feels she has to constantly prove herself. Not that it bothers her. "It's a challenge that I fully accept. I'm happy that April Ludgate made such an impression, but it's hard to shed that sometimes, especially when I want people to see I can do other things. The ironic thing is that, before April, I really wasn't known as the sarcastic, eye-rolling weirdo. That wasn't, like, my thing growing up. I mean, I was funny, but that became my thing because it's the first thing people saw me in."
Plaza first knew she wanted to become a performer at age 12 when she saw the USO-themed musical "For the Boys." "I remember seeing that and thinking, I'm gonna be a performer like Bette Midler." It pushed her to become heavily involved in community theater at the Wilmington Drama League, but it would take years before she'd be able to make that initial fantasy of being an actor feel attainable. Part of it had to do with her parents, who valued her education and wouldn't condone her skipping school to head to New York for auditions like her then-boyfriend (and eventual Tony winner) John Gallagher Jr. did.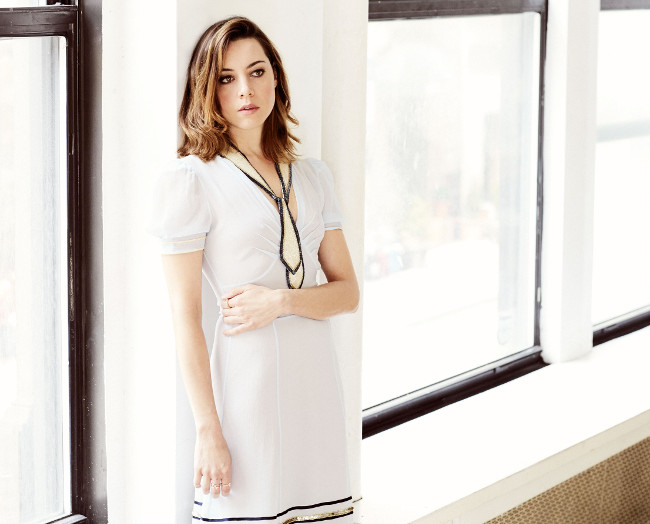 She may have gotten a late start, but she's been making up for it ever since. Implausibly, Plaza auditioned for three breakout projects in the span of a one-week trip to Los Angeles. The impressive feat speaks to the actor's talent, but she's quick to credit the one person who took a chance on her: Allison Jones.
"She was the one who really gave me my big break. She just plucked me out of obscurity." Jones served as the casting director for Edgar Wright's action comedy "Scott Pilgrim vs. the World," Judd Apatow's thinly veiled autobiographical film "Funny People," and for the Amy Poehler–fronted sitcom where her take on a sullen intern made her a talent to watch. "Casting directors are key," she emphasizes, highlighting a lesson she learned when trying to make it as an actor in New York. In her early days, she herself scoured the pages of Backstage for auditions she could attend between NYU lectures and Upright Citizens Brigade classes.
READ: UCB Artistic Director Mike Still's 2 Ways to Capture Your Character Quickly
Even the story of how she made it to sunny California for these important meetings has the hallmarks of any actorly origin story. After a well-received bit in Maggie Carey's web series "The Jeannie Tate Show," the agent who worked with Carey's partner (that'd be "Saturday Night Live" star Bill Hader), contacted Plaza. They had coffee and, not one to miss an opportunity, the eager aspiring actor badgered the agent with anything she could to get her attention—inviting her to performances, sending over videos she was in. When the agent got the call for the Apatow project, she forwarded the info to Plaza, who worked tirelessly to land the role of standup comedian Daisy Danby. By the time she headed to Los Angeles for a chemistry read with Seth Rogen, the agent had set up several meetings for her. Plaza credits her success in L.A. to her devil-may-care attitude. "I was treating them like, whatever, this means nothing. Because none of it is actually gonna happen, and I've got nothing to lose. So I'm just being weird and acting like I don't care—because I genuinely didn't think that I'd get any of these parts." Which, for the record, she did.
Coy as she may be about it, there's clearly something about Plaza that gets filmmakers and casting directors alike to take notice. When it came to "Legion," she remembers that the show's creator, Noah Hawley, didn't audition her as much as he sat her down to chat, only to later offer her the role of Lenny. It was a surprise given that, in the version of the pilot she'd read, the role was written as a middle-aged man. It's yet another reminder of the potential many have begun to discern in this ever-surprising performer.
With her two latest projects, Plaza has moved into a new role entirely: producer. With "The Little Hours," which was written and directed by her partner, Jeff Baena, she ended up with the producing title because it matched what she was doing behind the scenes already. She'd been involved from the beginning of the project, when the raucously profane take on Boccaccio's "The Decameron" was but a joke premise that Baena toyed around with and Plaza indulged, not quite imagining it would eventually become a real-life project shot in Italy with some of the best comedic actors around. (The film co-stars Alison Brie, Kate Micucci, John C. Reilly, Molly Shannon, Fred Armisen, and Nick Offerman, among others.) To produce alongside Baena felt like a natural next step, especially since it fed into Plaza's self-professed need to make good things.
Producing gave her a chance to have more of a say in the projects she was putting out into the world. "I've always had that mentality where I'm interested in the final product. For a lot of actors, you don't have a lot of control over the final product. You do what you can, and then you're at the mercy of all the other people who are involved." That's precisely what drew her to jump into the producing role on "Ingrid Goes West," which she shot right after "The Little Hours," where she saw firsthand the way she could help shape the film audiences get to see on the big screen.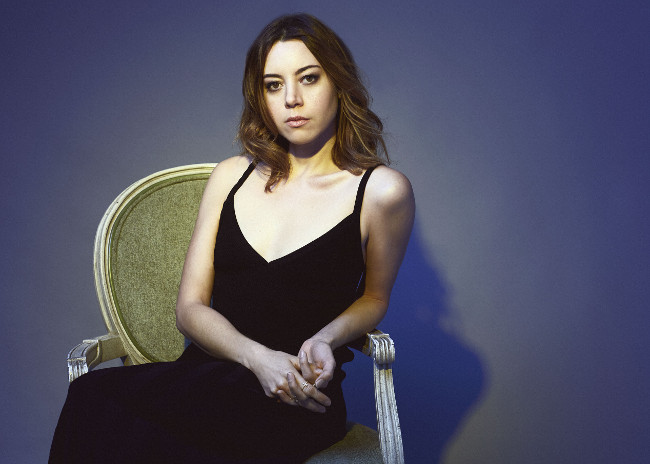 Reading the script for that Los Angeles–set dark comedy, she knew she had to be involved every step of the way. The story of a young woman who becomes obsessed with a social media influencer (played by Elizabeth Olsen) and whose life slowly spirals out of control as she tries to impress this Instagram muse spoke to Plaza on a visceral level. "I just relate so much to that feeling of wanting someone to like you and wanting to connect with someone, and wanting to feel seen and not misunderstood and lonely." Once she came on board, she was guided by one question alone: How can I do everything I can to make this as good as I know it can be?
Her director, Matt Spicer, welcomed Plaza's eager involvement. "She was kind of my rock whenever anything was going on," he shares. With a quick shooting schedule and a near-daily host of unexpected drawbacks that plagued the production, the first-time director was all too happy to have her in his corner, especially as she was effortlessly able to shuttle between being a no-holds barred performer on camera and a workhorse producer behind it.
Don't be fooled by Plaza's seemingly aloof persona, Spicer told Backstage. "She worries a lot. She's very anxious, very vulnerable. She really does give a fuck! She's just good at hiding it—most cool people are, I think."
Inspired by Aubrey Plaza's career evolution? Get yours started with Backstage's film audition listings!